Novak Djokovic's fate will be decided at an appeal hearing on Monday morning in Australia (tonight in the UK) after a bid by the Australian government to have the case delayed to Wednesday was rejected. The government tried to push the hearing back by 48 hours but a court order by judge Andrew Kelly said it had been "refused without prejudice" and that the case would be heard at 10am on Monday.
The case will centre around whether Australia's government and border force have made errors in their handling of Djokovic's visa and their decision to revoke it. Djokovic, 34, claims he satisfied the requirements for the visa because he had contracted Covid-19 in December, but the Australian government says that rule of allowing those who have previously had the virus only applies to Australian residents re-entering the country, not visitors. Photos have subsequently emerged showing Djokovic at public events, unmasked, the day after his supposed positive PCR test.
Meanwhile Djokovic's lawyers have asked that their client be moved from the immigration detention hotel, which has been criticised for its poor conditions, to somewhere suitable for Djokovic to train ahead of the Australian Open. Follow all the latest news and updates ahead of Djokovic's hearing below.
Recommended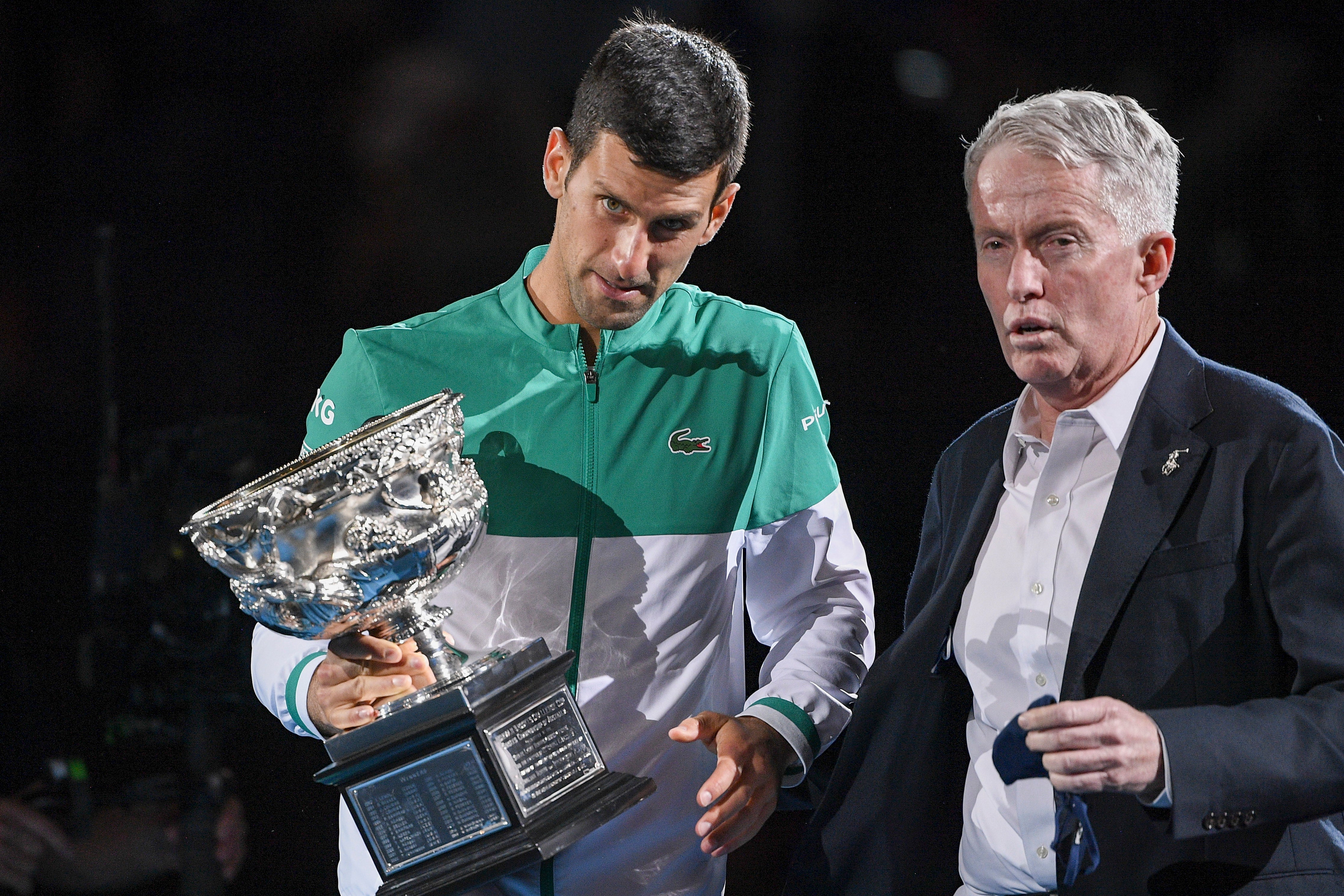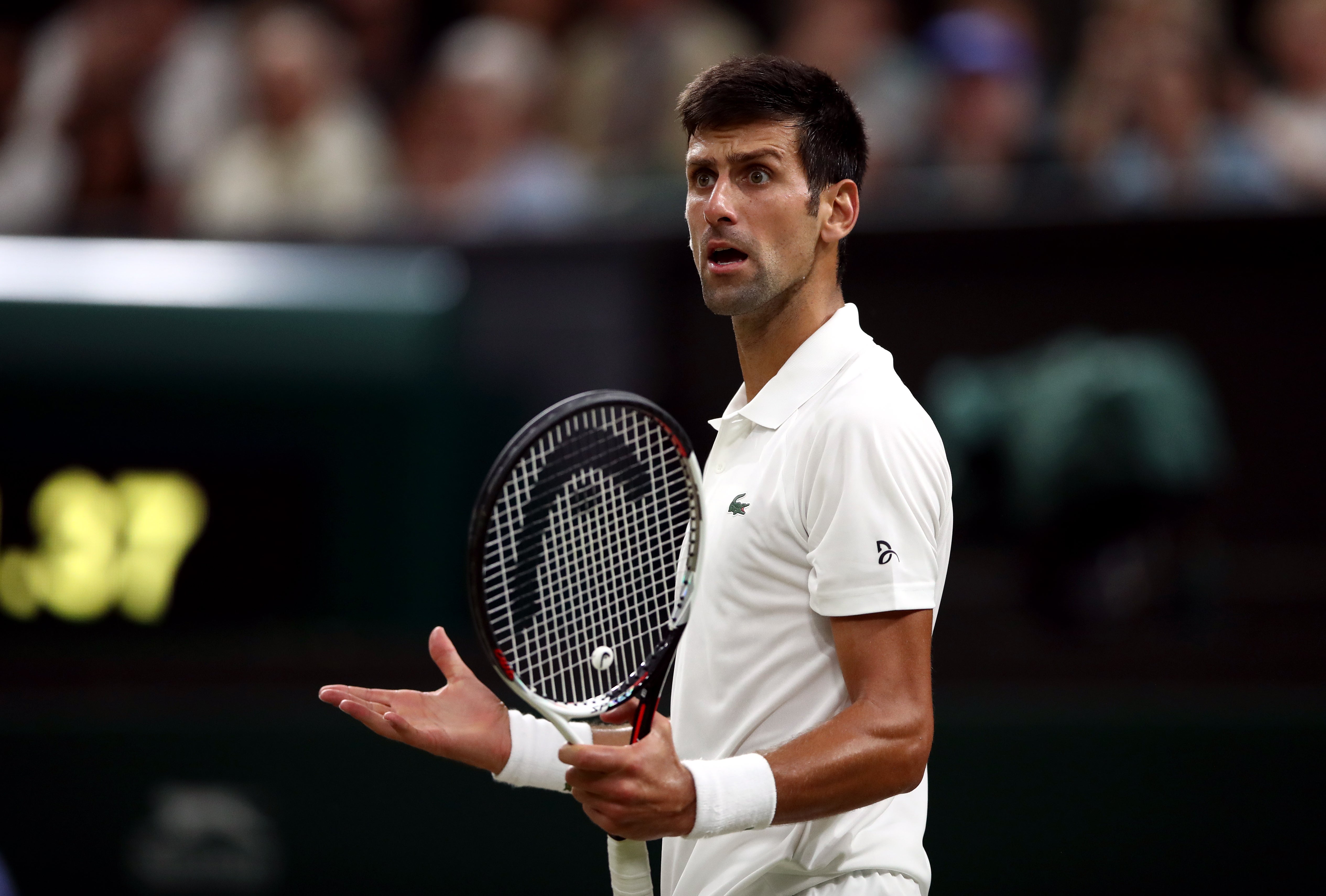 Novak Djokovic news
Tennis Australia and its chief executive Craig Tiley have remained noticeably reticent since Djokovic was detained by officials on Wednesday.
However, a leaked video has now emerged where Tiley can be seen praising his staff.
"We've chosen at this point not to be very public with it and simply because there is a pending lawsuit related to entry into Australia. Once that has run its course, we'll be able to share more with you," he appears to say.
"There's a lot of finger-pointing going on and a lot of blaming going on, but I can assure you our team has done an unbelievable job and have done everything they possibly could according to all the instructions that they have been provided."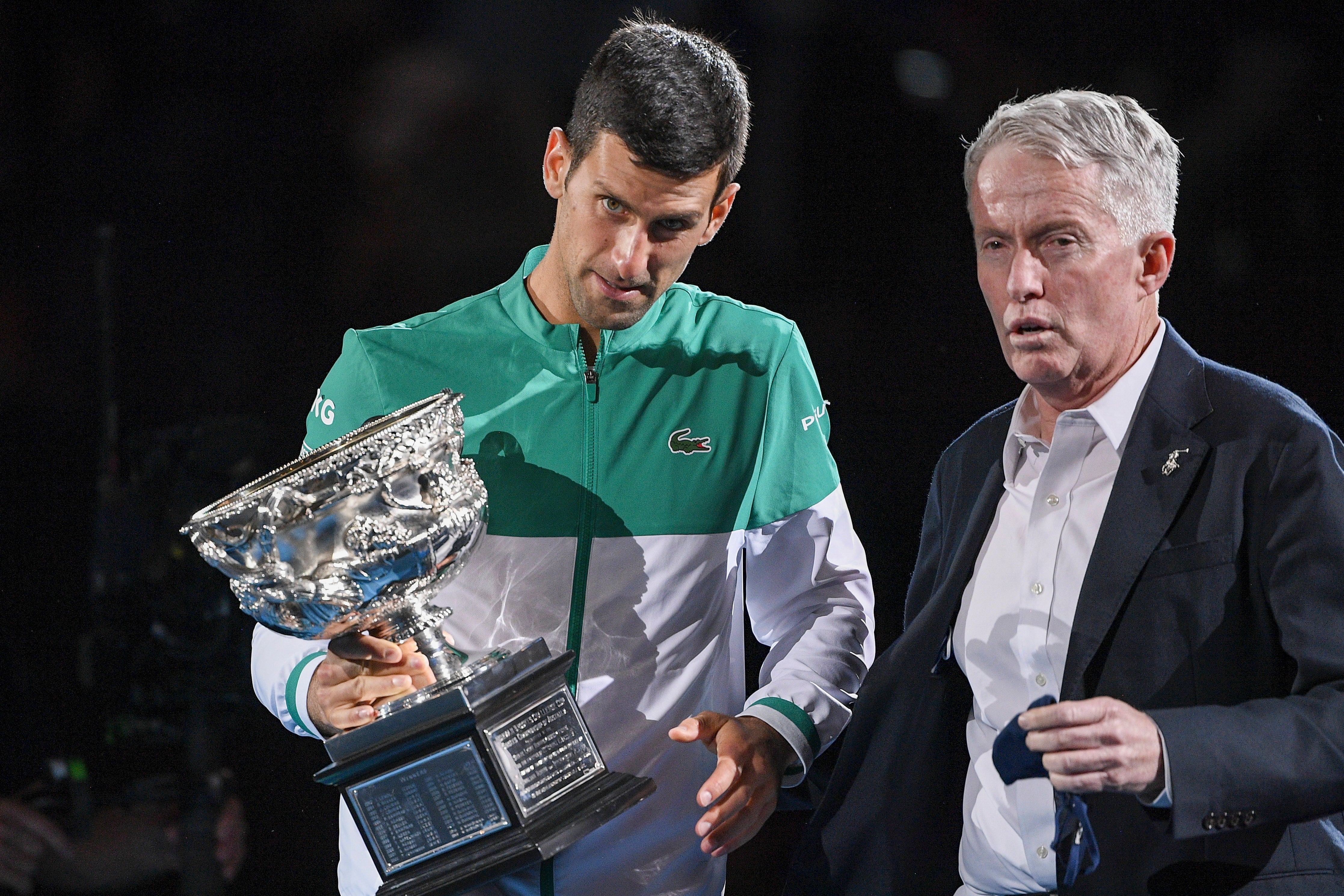 Novak Djokovic with Craig Tiley
Novak Djokovic news
Court documents released by Djokovic's lawyers revealed that the world No 1 was granted a medical exemption as he tested positive for Covid-19 on 16 December.
However, as many have pointed out on social media, the Serbian was pictured at a panel discussion that same day and then attended an award ceremony for children at the Novak Tennis Center on 17 December.
Further to that, the deadline to apply for a medical exemption for the Australian Open was set at "no later than" 10 December.
Novak Djokovic news
Renata Voracova, who entered Australia successfully under the same exemption as Novak Djokovic, had already competed in a warm-up event in Melbourne before being detained and later deported.
In a statement, the Czech doubles player said she hopes Djokovic will be allowed to defend his title.
Meanwhile on court…
Rafael Nadal warmed up for the Australian Open by clinching the Melbourne Summer Set title with a straight-sets victory over American qualifier Maxime Cressy.
The 35-year-old Spaniard, playing in his first tournament since August 2021, triumphed 7-6 (6) 6-3 in Sunday's final.
Nadal's trip to Australia had been in doubt due to a lingering foot injury and a recent bout of coronavirus.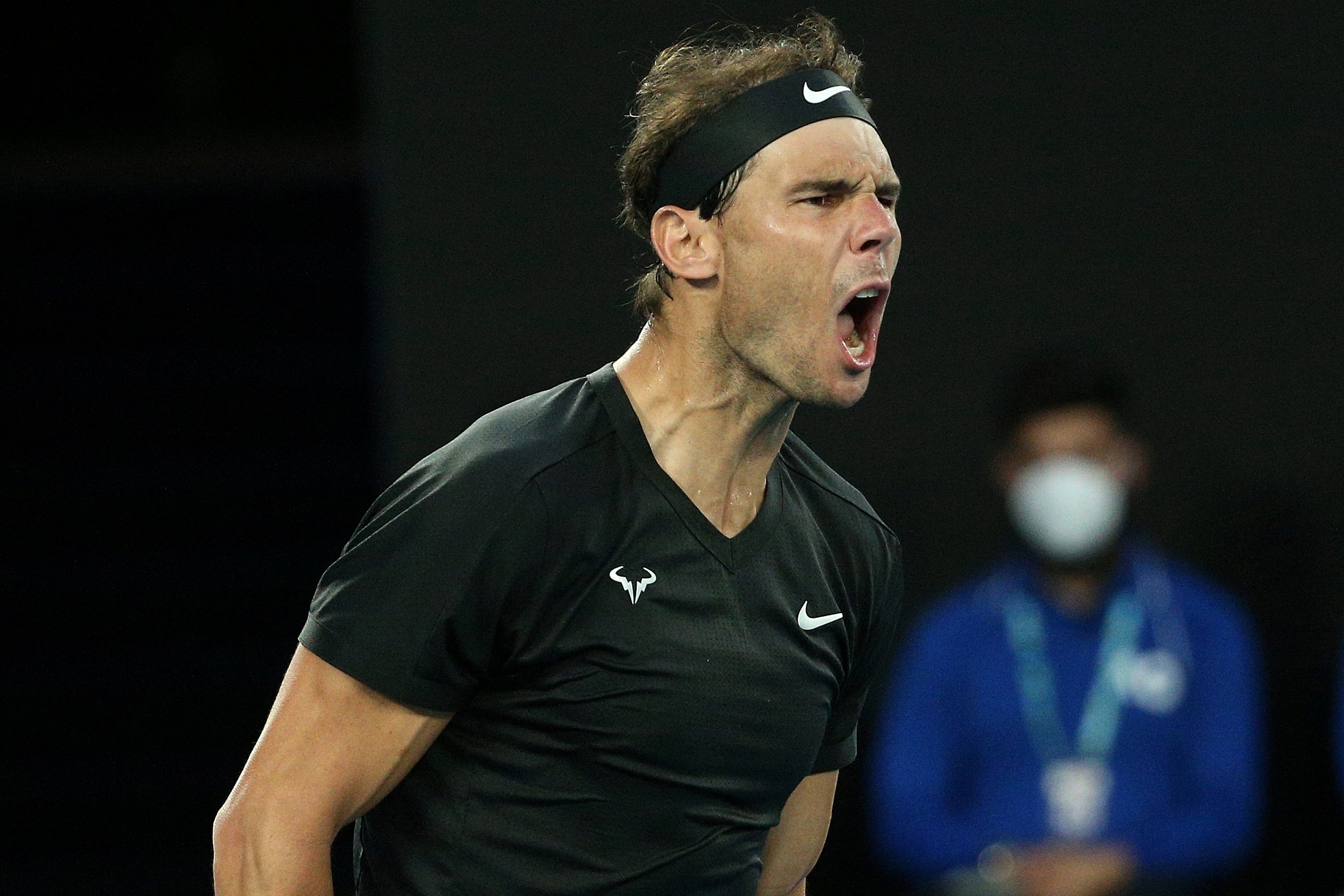 Rafael Nadal warms up for Australian Open challenge with victory in Melbourne
The Spaniard overcame a lingering foot injury and a recent bout of coronavirus.
Novak Djokovic news
John Isner has become another high-profile player to criticise the way Australian authorities have handled Djokovic's case.
"What Novak is going through right now is not right," Isner wrote on Twitter. "There's no justification for the treatment he's receiving … This is such a shame."
Novak Djokovic news
Djokovic's lawyers released documents stating the world No 1's case ahead of his appeal hearing on Monday.
Full story: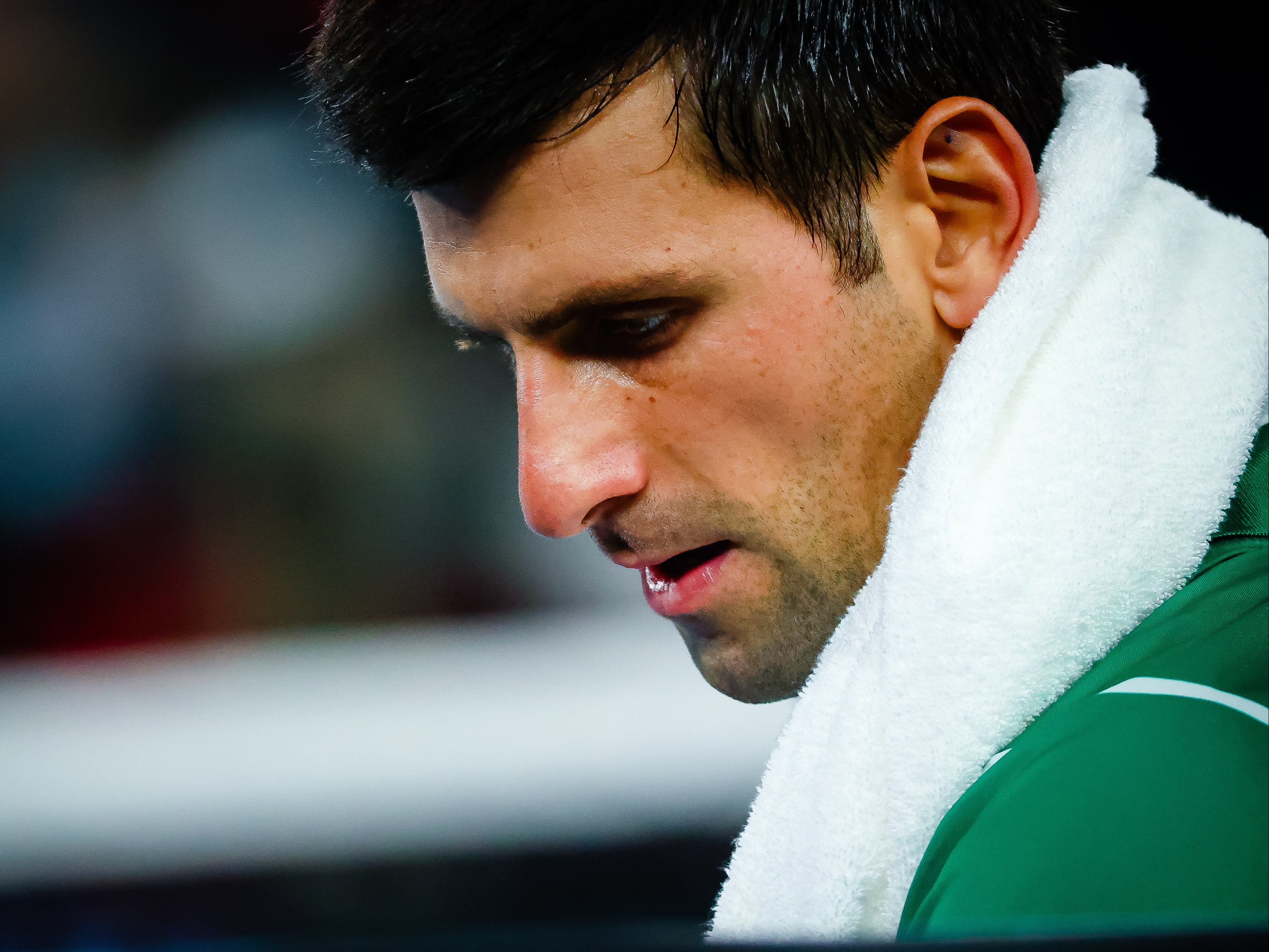 Novak Djokovic given exemption after positive Covid test, lawyers claim
Djokovic had not previously revealed to the public that he tested positive for Covid last month
Novak Djokovic news
The Australian authorities are scrambling to file a legal defence of their decision to bar entry to Novak Djokovic, as he spends his fourth day in immigration detention.
Australia says its health department notified tournament organising body Tennis Australia in November that a recent Covid-19 infection was not necessarily grounds for exemption in the country, as it is elsewhere. Djokovic's lawsuit says the Department of Home Affairs wrote to him this month to say he had satisfied the requirements to enter the country.
Home Affairs, due to file its defence on Sunday, requested an extension of the matter's first hearing from Monday to Wednesday, a court representative told the Reuters news agency. The application was rejected.
Djokovic's lawyers will have up to two hours to present their case from 10am on Monday in Melbourne (11pm GMT on Sunday in UK), while the government department gets two hours to present its defence from 3pm, the Federal Circuit and Family Court ruled.
Djokovic's legal case
Djokovic's lawyers added that he was granted an "Australian Travel Declaration" because he was told by the authorities that [he met] the requirements for a quarantine-free arrival into Australia".
Djokovic's legal defence
Djokovic's lawyers have claimed the Serb was granted a vaccine exemption to enter Australia because he contracted Covid-19 last month.
In court documents published on Saturday, it was stated Djokovic recorded a positive test on December 16, and has "not had a fever or respiratory symptoms of COVID-19 in the last 72 hours".
Djokovic has been detained at an immigration facility in Melbourne since Thursday morning after his visa was cancelled following scrutiny of the medical exemption he had secured to travel to the first tennis major of the year.
According to his legal team, Djokovic was also provided with a letter from the Chief Medical Officer of Tennis Australia recording he had a medical exemption from Covid vaccination.
It is claimed that the exemption certificate was "provided by an Independent Expert Medical Review panel commissioned by Tennis Australia", and that "the decision of that panel had been reviewed and endorsed by an independent Medical Exemptions Review Panel of the Victorian State Government".
Australian government fails to delay Djokovic hearing
The Australian government has failed in a bid to delay Novak Djokovic's visa hearing until after the Australian Open draw is finalised.
Judge Anthony Kelly rejected, in an order published on Sunday, the submission by home affairs minister Karen Andrews on Saturday to push Monday's hearing to Wednesday.
But the judge left the government with the option of making another application to delay on Monday.
Full story: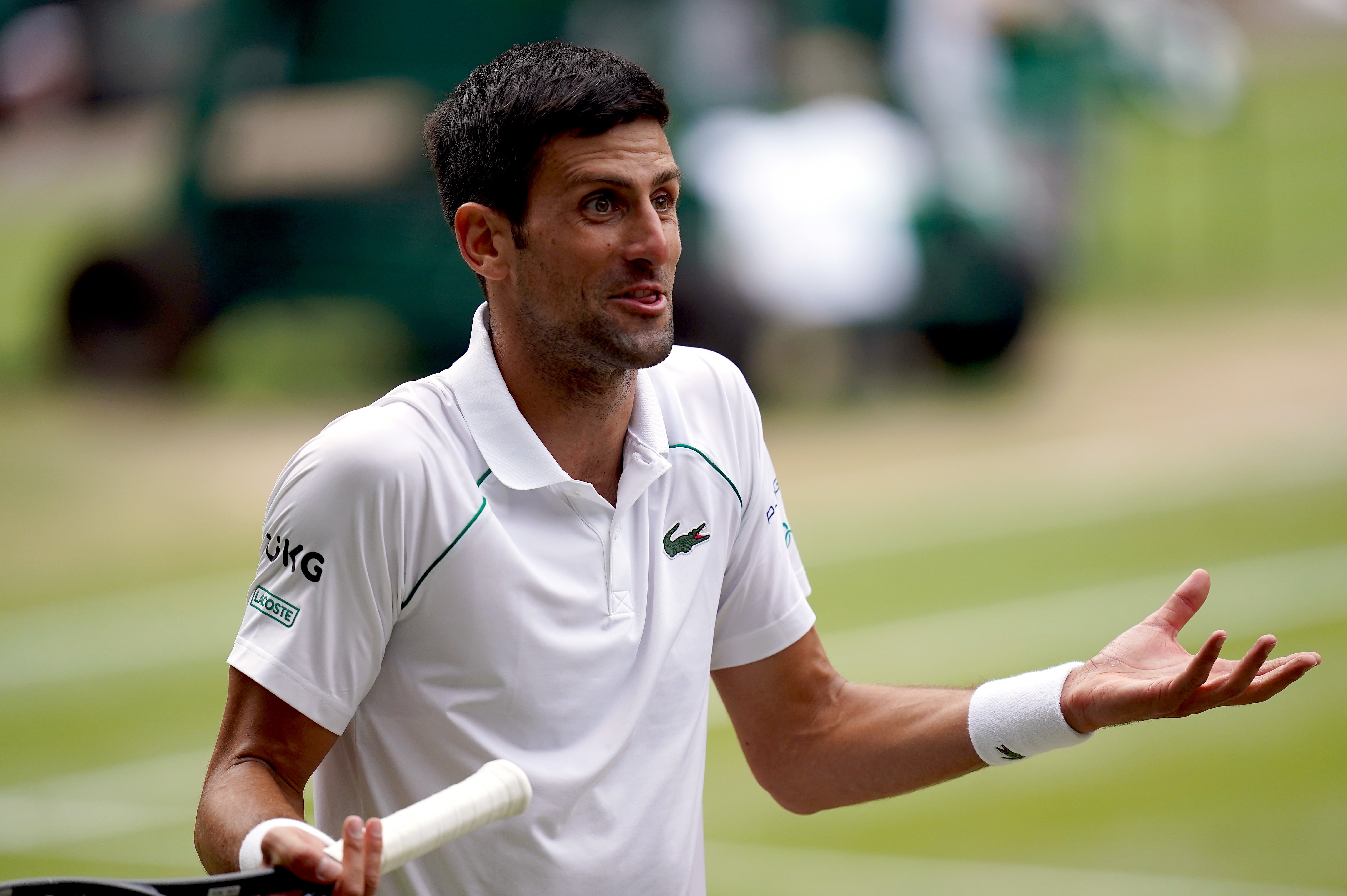 Australian government fails in bid to delay Novak Djokovic visa hearing
The nine-time Australian Open winner is waiting for court proceedings to determine his fate.
Registration is a free and easy way to support our truly independent journalism
By registering, you will also enjoy limited access to Premium articles, exclusive newsletters, commenting, and virtual events with our leading journalists
{{#verifyErrors}} {{message}} {{/verifyErrors}} {{^verifyErrors}} {{message}} {{/verifyErrors}}
By clicking 'Create my account' you confirm that your data has been entered correctly and you have read and agree to our Terms of use, Cookie policy and Privacy notice.
This site is protected by reCAPTCHA and the Google Privacy policy and Terms of service apply.
Already have an account? sign in
By clicking 'Register' you confirm that your data has been entered correctly and you have read and agree to our Terms of use, Cookie policy and Privacy notice.
This site is protected by reCAPTCHA and the Google Privacy policy and Terms of service apply.
Source: Read Full Article