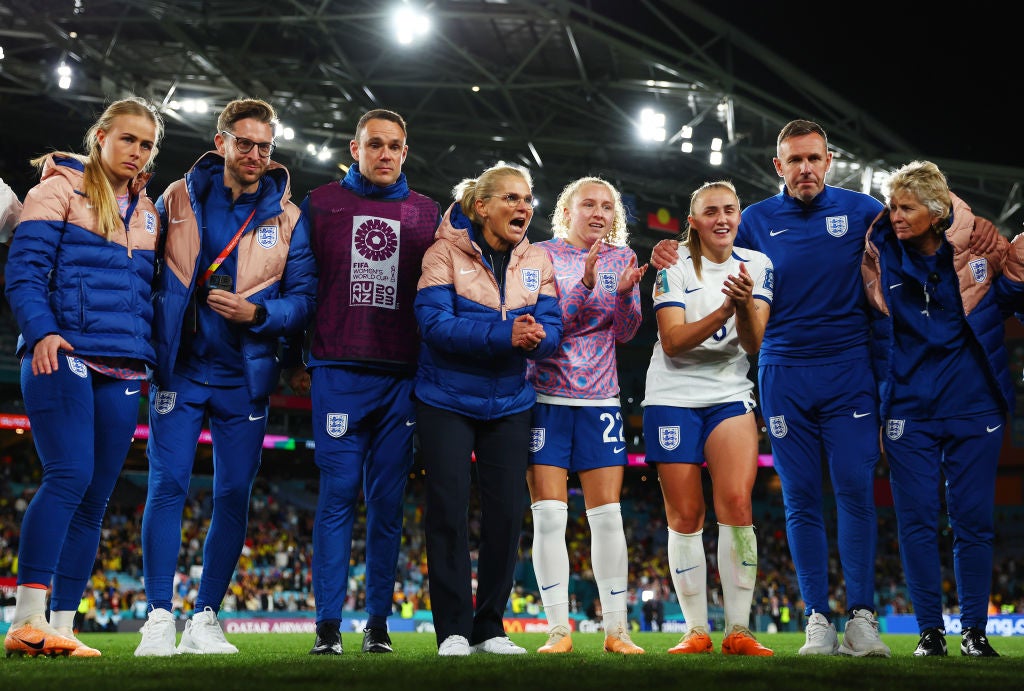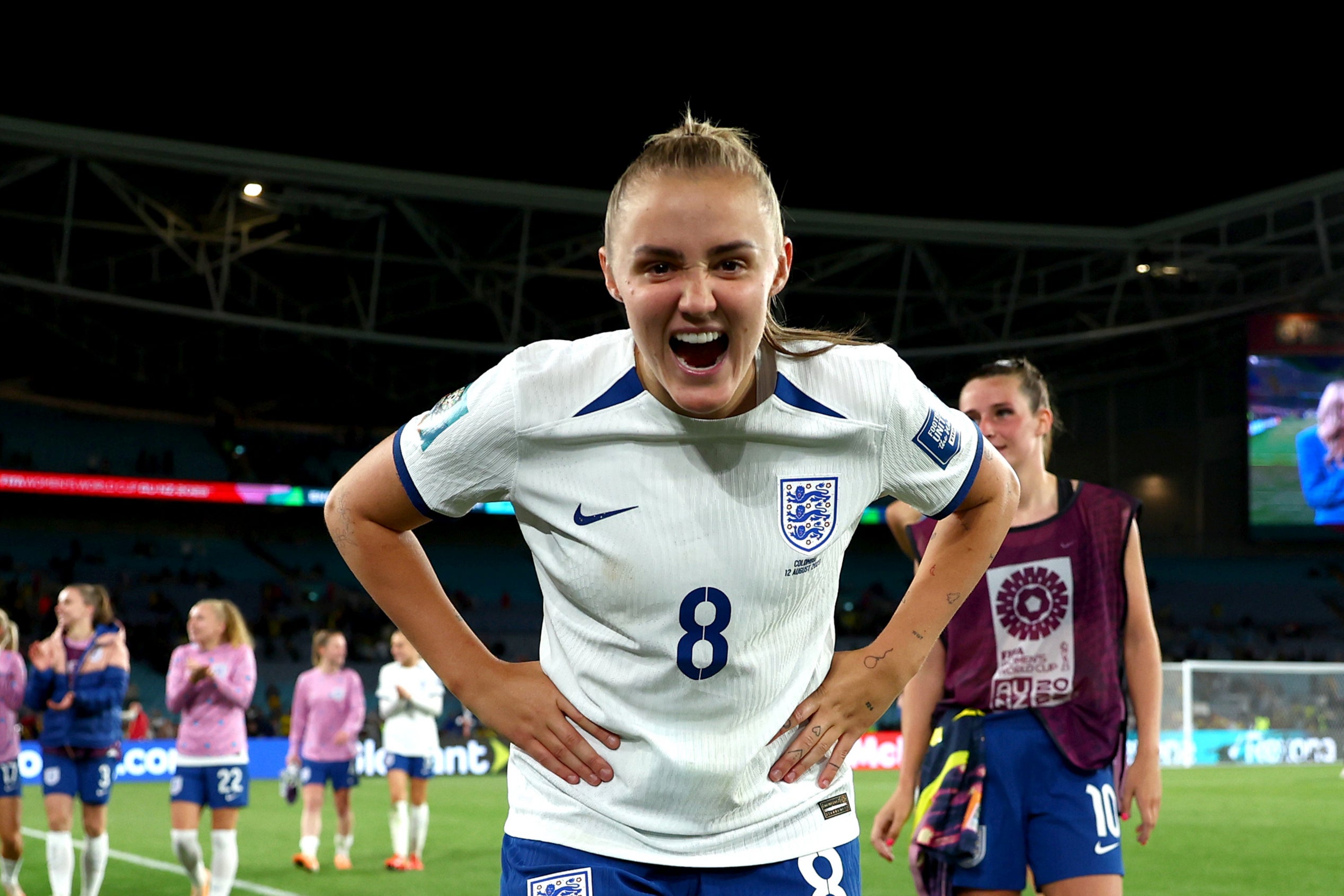 Women's World Cup
England goalscorer Lauren Hemp to ITV: "What an amazing feeling. I'm absolutely knackered right now, most of the team are. We put in a great performance. I think you saw the resilience in the squad and I'm so proud of this team.
"I thought we controlled most of the game to be honest, they had a few counter-attacks and we knew what they were going to bring and I felt we dealt with it quite well.
"Whenever we got the ball it looked like we were going to create something, I think the team were really special toady and long may that continue."
On facing Australia: "I'm buzzing, it's where you want to be. I want to play on the world's biggest stages and obviously we're here right now in the semi-final, I'm over the moon and can't wait.
"The atmosphere here was incredible, it's going to be incredible again, but sometimes that's when you thrive and we thrived again tonight, so hopefully we'll do the same again."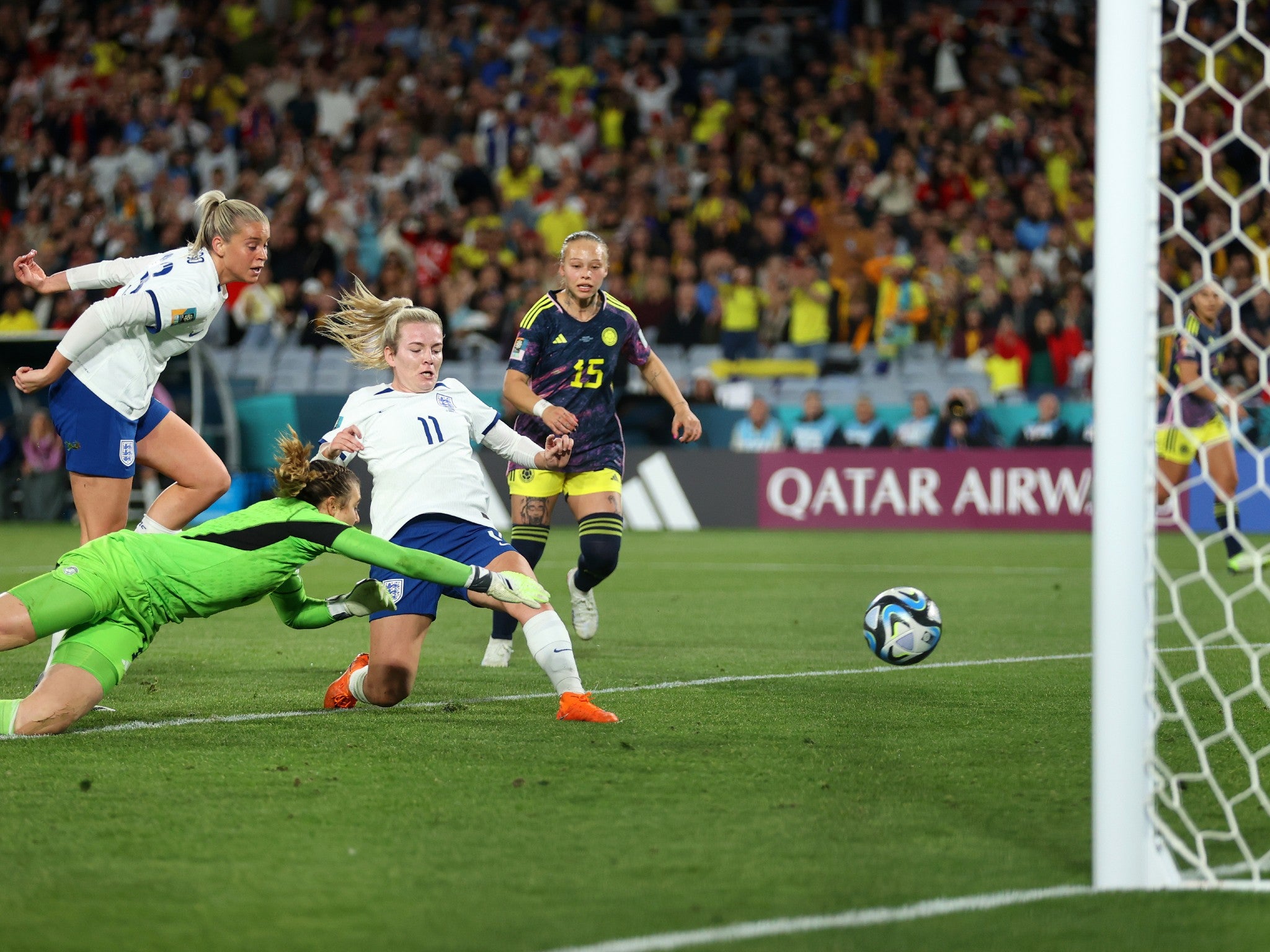 Georgia Stanway brings fire and ice to show why this England are different
Georgia Stanway stood on her own, isolated in a pocket of space. With her hands in the air, she saw the move before it unfolded. England had been searching for the gaps against Colombia, but going behind only sharpened their focus. After the explosion of Colombia's goal, England could have lost their heads, but Stanway found hers and then the space. One thumping finish from Alessia Russo later and England were heading towards the semi-finals of the World Cup.
Arguably, no one deserves this semi-final more than the Bayern Munich midfielder. Stanway had to be disciplined when Keira Walsh was injured, constrained when Lauren James was given the keys to England's creative output. With James suspended, Stanway was released. With the bite in midfield to combat Colombia's physicality, then the cool to pick holes in their defensive shape. Having to play through four games on a yellow card has meanwhile forced Stanway to do it all on a knife-edge, controlling the aggression when one wrong moment would have taken her semi-final away.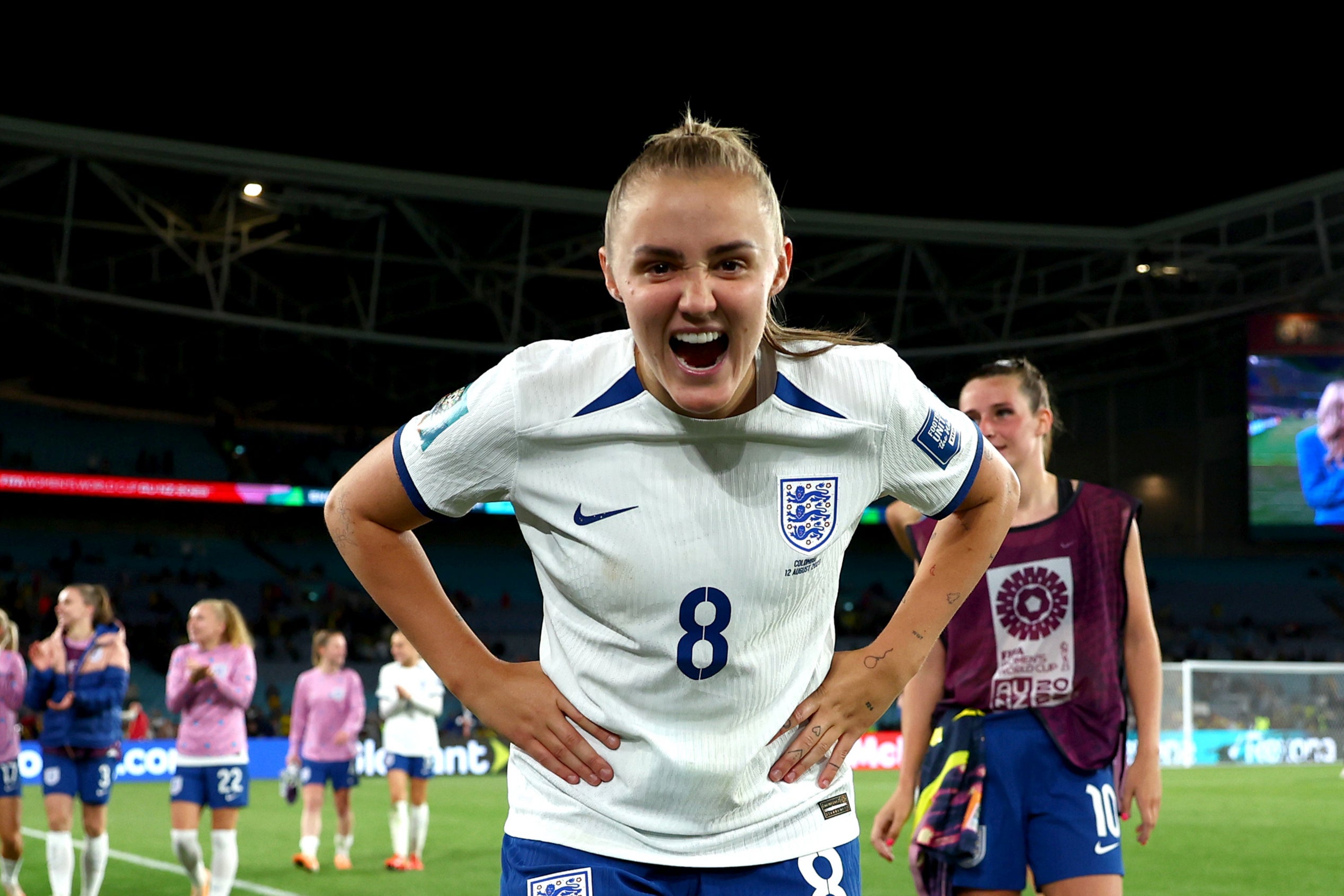 Georgia Stanway brings fire and ice to show why this England are different
England 2-1 Colombia: After falling behind for the first time in the tournament, the Lionesses kept their heads in an intense atmosphere to pull off the comeback
Who and when do England play next? Lionesses route to the World Cup final
England face Australia in the Women's World Cup semi-finals as the Lionesses continue their knockout campaign in Sydney.
The European champions survived a major scare against Nigeria in the last-16, but improved to beat Columbia and will take on hosts Australia in the semi-finals.
Sarina Wiegman's side will continue to be without Lauren James who was suspended for two matchesafter the 21-year-old stamped on the back of Nigeria's Michelle Alozie.
The Lionesses will face Australia in Sydney after the co-hosts defeated France on penalties.
There will be a new winner of the Women's World Cup this year after Sweden knocked out Japan on Friday, setting up a clash with Spain on the other side of the draw.
Here's everything you need to know about the Lionesses' next challenge in Australia: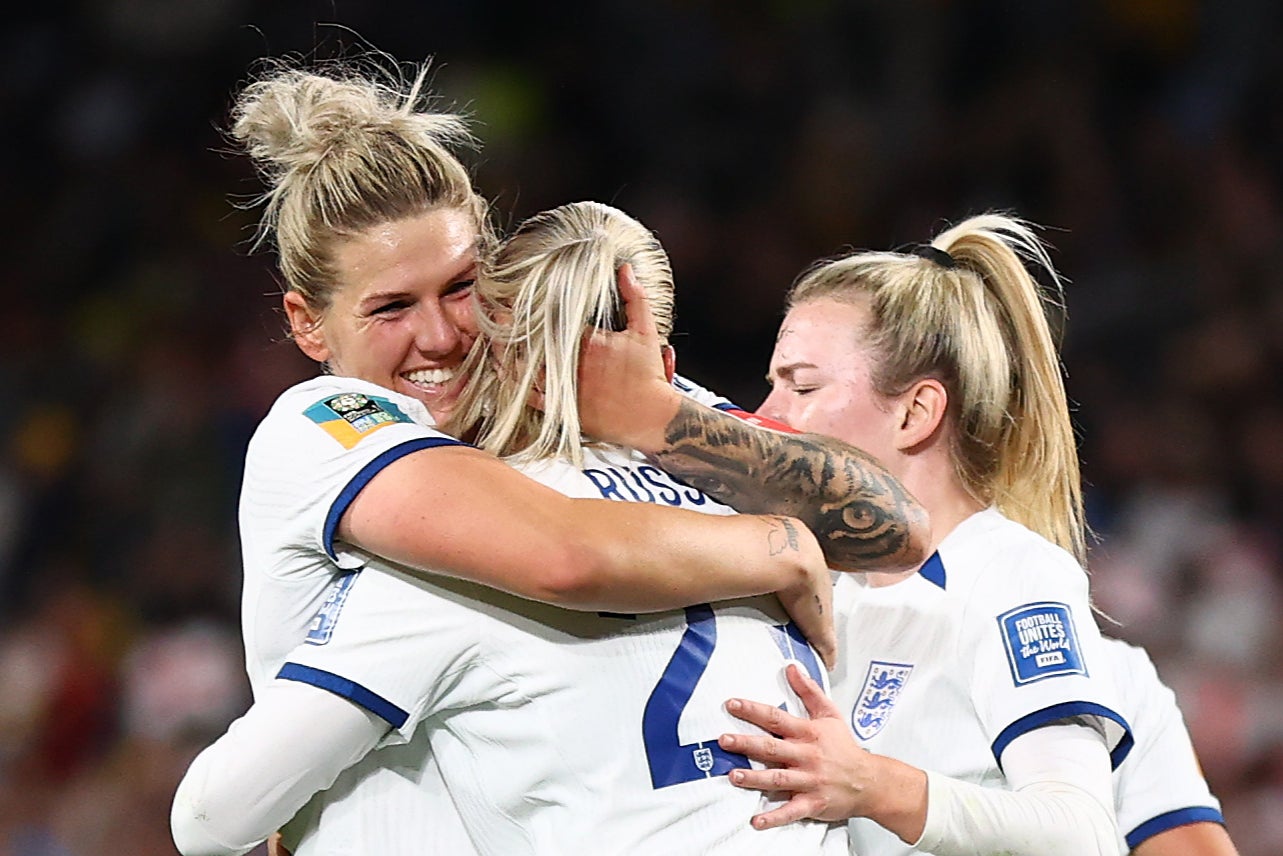 Who and when do England play next? Route to the World Cup final
England are through to the World Cup quarter-finals after beating Nigeria on penalties
Women's World Cup: England beat Colombia in quarter-finals
One of the oldest sporting rivalries will be played on a new stage, after England overcame yet another new problem. A first comeback of this Women's World Cup will ensure Sarina Wiegman's side return to Stadium Australia to play the hosts in Wednesday's semi-final, in what is set to be the grandest occasion of this thrilling tournament so far.
England once more avoided becoming a surprise exit, as they began to show the sort of quality everyone has long expected in this tenacious 2-1 victory over Colombia.
The invigorating South American side deserve huge credit for bringing that out of the European champions, as they became the first side to take the lead against them at this World Cup. And there was so briefly the possibility they could put them out.
Something was different with this England, though, that could well be crucial against Australia. Alessia Russo almost summed it up by offering that huge moment: a fine finish to win it.
Miguel Delaney's match report from Sydney:
England set up old rivalry on a new stage thanks to Alessia Russo magic
England 2-1 Colombia: Alessia Russo and Lauren Hemp combined to pull off a thrilling comeback for the Lionesses and set up a World Cup semi-final against hosts Australia
Source: Read Full Article