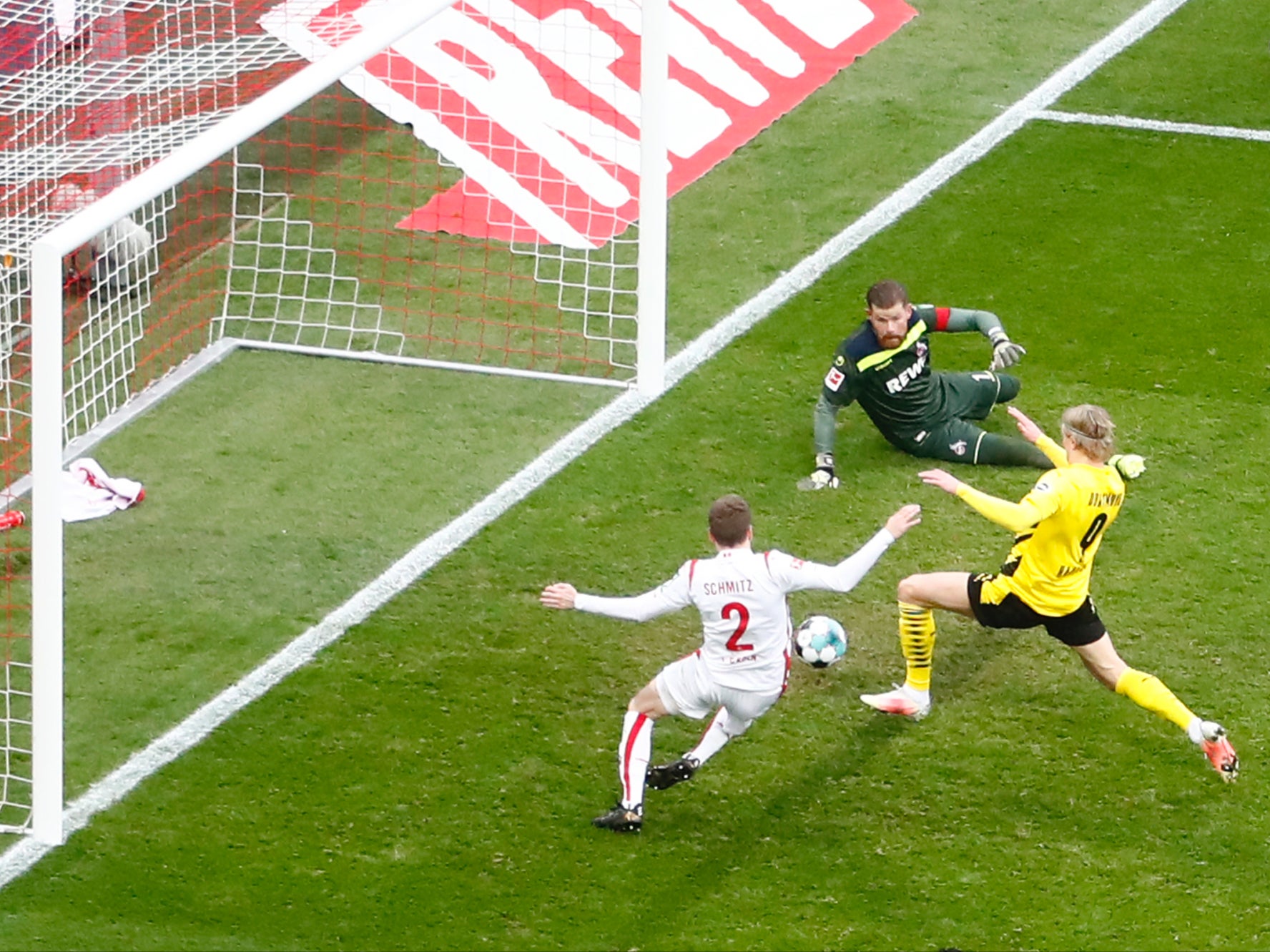 "Erling was almost too good for his own age, so he played more and more with older boys," Bernsten says. "He was a bit shorter than them, and skinny, so in order to keep scoring he had to be smarter in the box. He knew early on what movements he had to make, when to make a feint, when to wait, when to get away. And he has gradually increased his explosiveness, and his smartness. He is a mix of both instinct and education."
He is also a mix of other elements. When you see Haaland's goals, and read how Bernsten speaks, the realisation is that the Norwegian is fundamentally one of those nimble little penalty-box poachers who grew into a powerhouse. The strength came after the stealth.
There's something else recognisable in that, of course, that is so relevant to City. Haaland's most frequent finish is precisely the type of "five-a-side goal" that Guardiola idealises, and his teams specialise in. It's easy to see how he'd fit in to the side. How often have we seen one of City's forwards receive the ball at the back to just tap in, in the manner Haaland has already made his speciality? How often have we seen Sergio Aguero do it?
Breakdown of Aguero's 181 Premier League goals
First-time finish to beat goalkeeper 44
Controlled finish to beat goalkeeper 44
Penalties 27
Tap-in 26
Outside box 20
Close-range header 11
Header outside six-yard box 7
Rounded goalkeeper 2
Well, not as much as Haaland, actually. If it's possible to see a lot of Aguero in the Norwegian, Haaland may see this type of opportunity much more often than the Argentine.
The numbers indicate that. Haaland has scored more of them in his 104 career goals, than Aguero has in his 181 Premier League goals.
In other words, he may be more Aguero than Aguero, at least in terms of what Guardiola wants. It's thereby easy to see why City want Haaland so much. Some sources maintain City believe they already have him. There has already been talk of how Txiki Begiristain and Mino Raiola are willing to set aside previous differences to get a deal done, although that may be tested by the last few days. The feeling is that Raiola's recent tour of Spain is to try and drive up City's offer. Others on the Norwegian and Spanish sides insist Haaland's first preference at this age is La Liga, in order to prolong his career.
His next move is still difficult to predict, as he has so many options.
It's just not as difficult to predict as where he'll move on the pitch. That is City's most immediate concern, and the most immediate way Haaland can influence whether they finally win that Champions League.
Source: Read Full Article