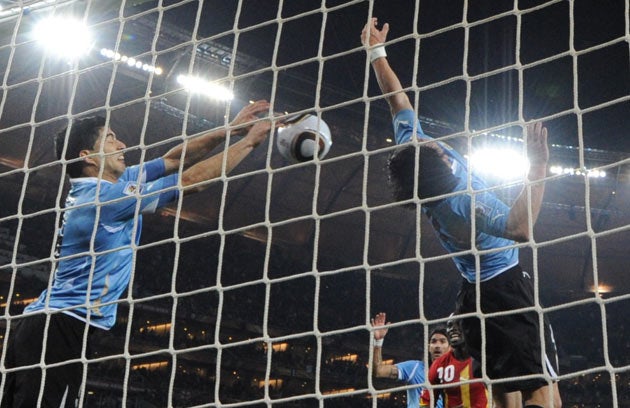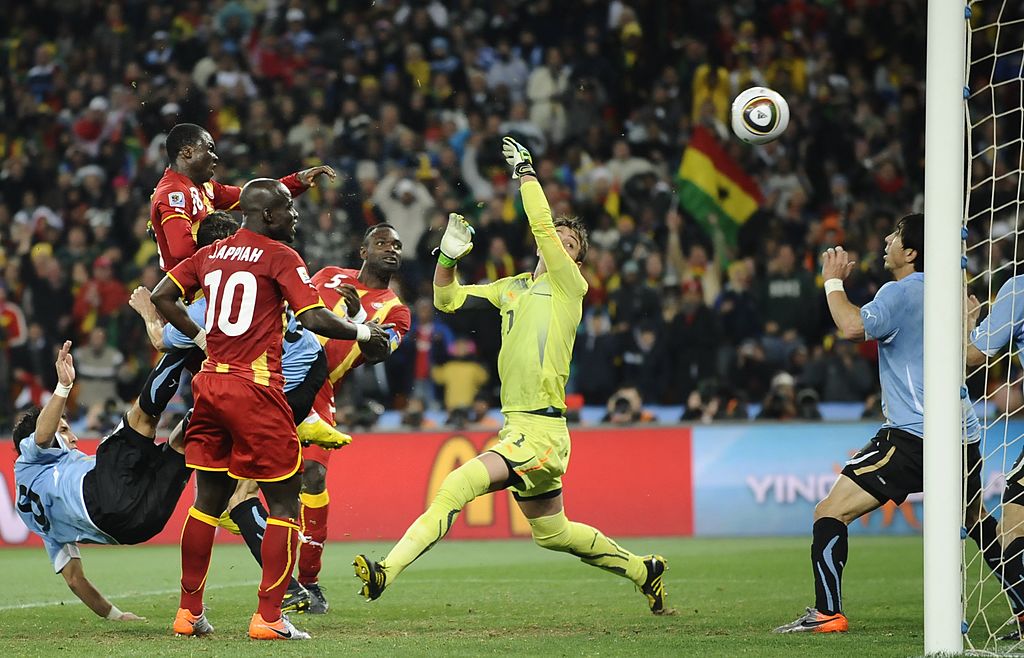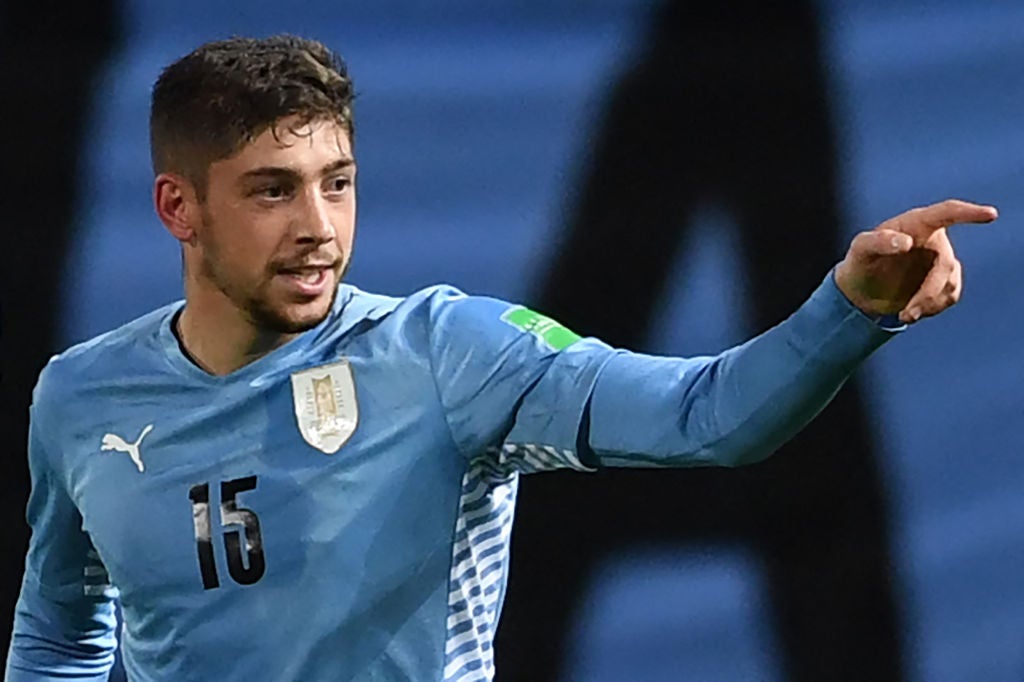 All of which sounded uncharacteristic, coming from Suarez. And yet, bluntly as the message was conveyed by his Ghanaian inquisitors, there was a truth to their message. As far as the World Cup is concerned, this could be the end. Not just for Suarez, either, but for Edinson Cavani, Diego Godin and Martin Caceres, the other survivors of 2010. Uruguay finished fourth then. Suarez scored three goals. He has seven in World Cups, one short of Uruguay's national record. None have come in 2022. Suarez's tournament to date has been an anti-climax: he had just 18 touches in the stalemate against South Korea and was substituted. He was a substitute in defeat to Portugal. "I did have a goalscoring opportunity, my finish wasn't great and I wasn't happy about that," he said.
He is 35 now, back playing in his homeland, apparently coveted by Gremio. He admits he isn't the player he was when his pace helped make him irrepressible. "Darwin [Nunez] and Maxi [Gomez] can run those longer distances like I used to in the past," Suarez said. His race is almost run.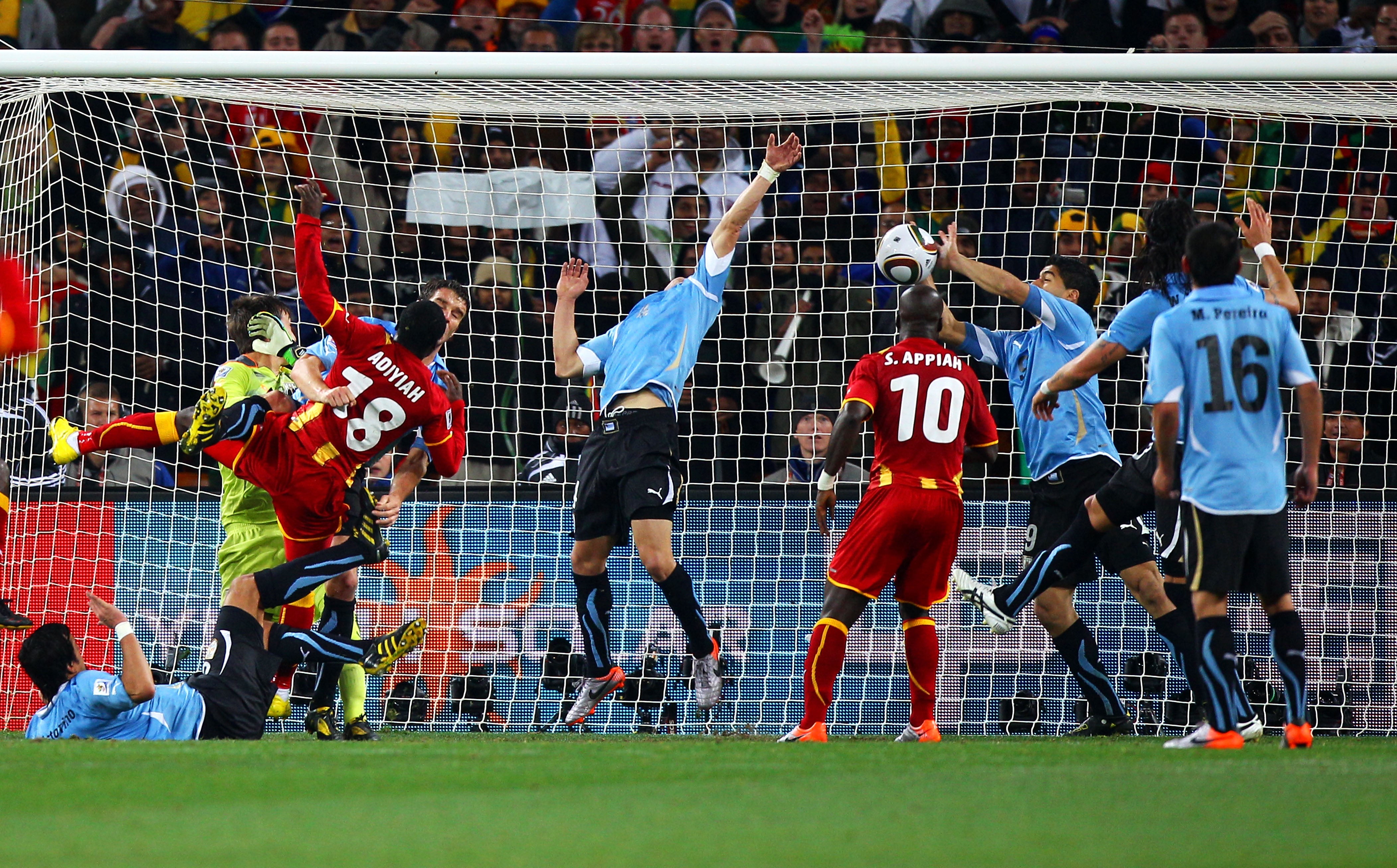 Luis Suarez handled in the quarter-final against Ghana 12 years ago
The eventual verdict may be that Suarez's best performance of this World Cup came in the press conference theatre, not on the pitch. His appearance was a surprise though, in the context of his career, it was scarcely the first time he has walked headlong in a storm. "We are facing challenging times and I wanted to take on the responsibility of being here," he said.
Certainly it deflected attention, and perhaps pressure, from his team-mates. Their potential exit was demoted to a subplot. For perhaps the last time on the global stage, the spotlight lingered on Suarez. It is a sign of his magnetism, of the extraordinary nature of a controversial career, of how resonant a moment 12 years ago remains.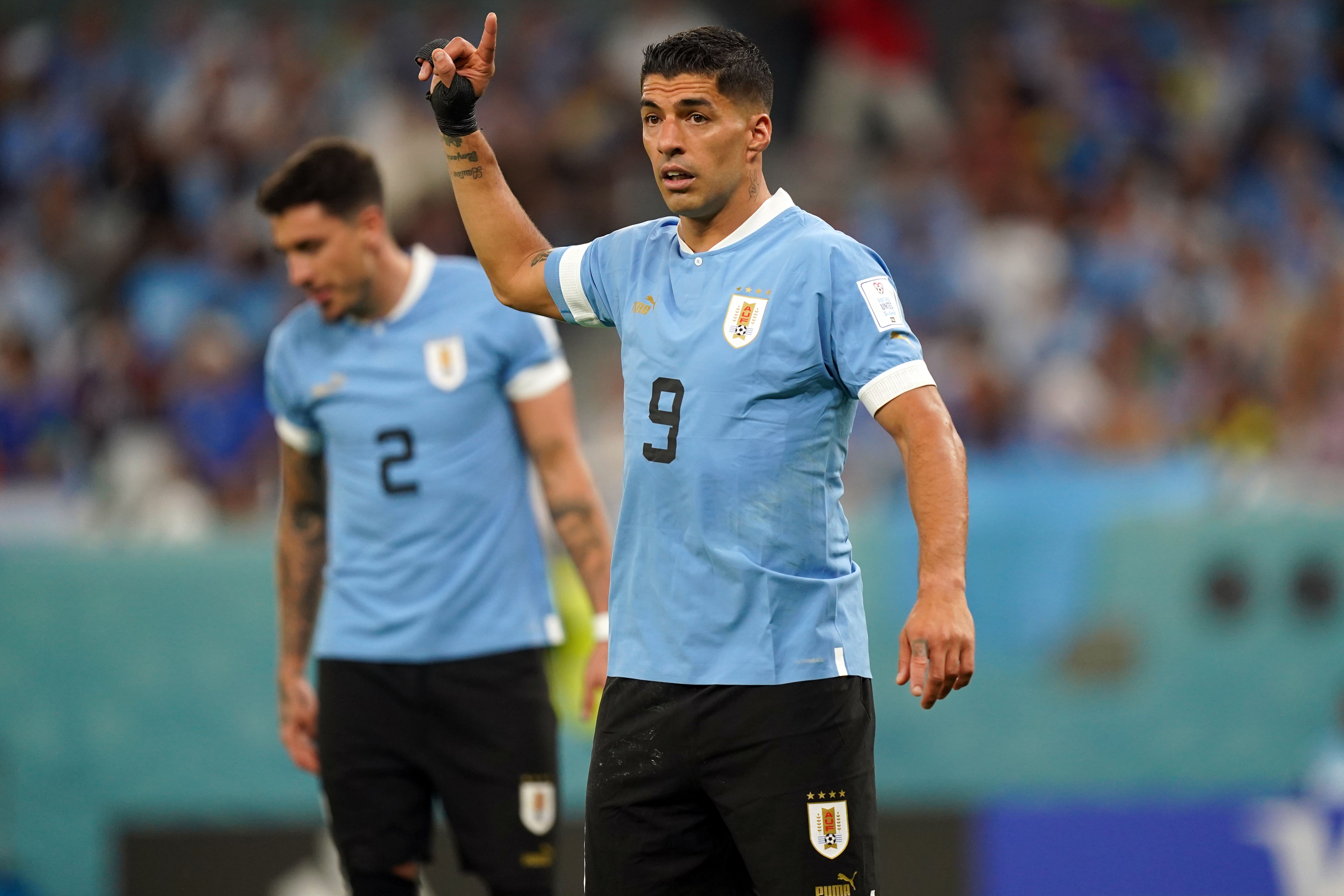 Luis Suarez looked a shadow of his former self in Uruguay's draw with South Korea
Recommended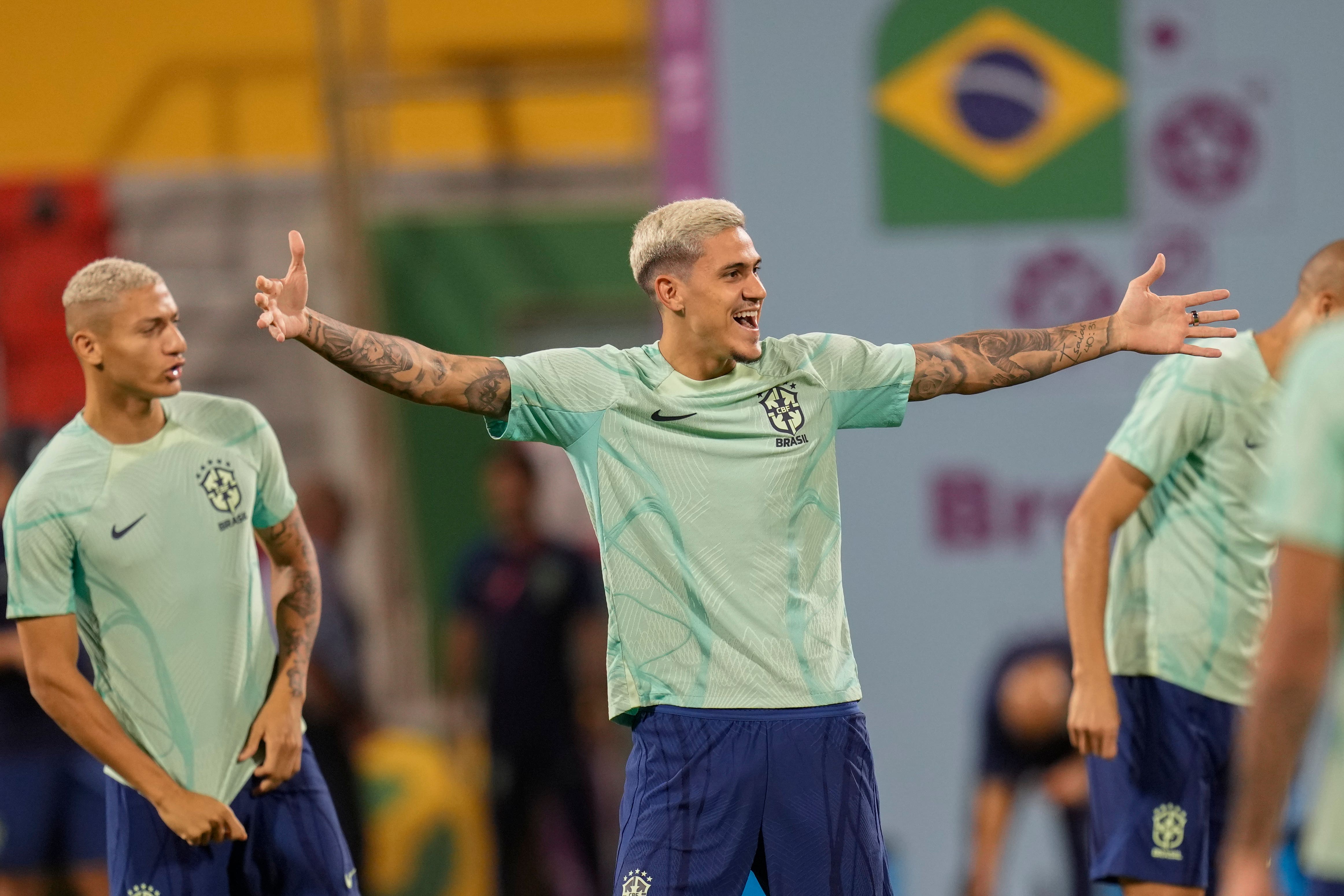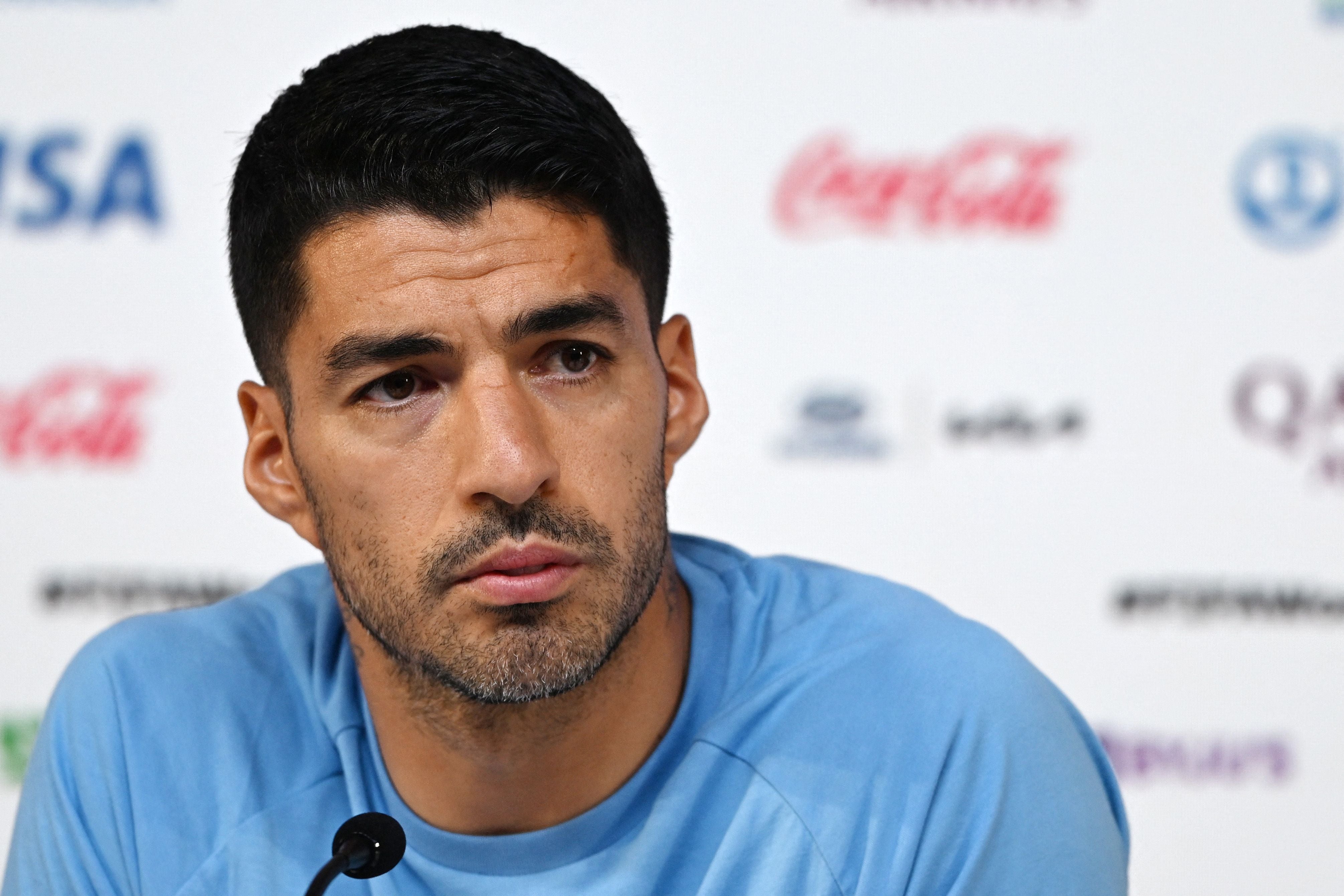 "I don't know what people are saying, if they are saying it is revenge," he reflected. "But the players who might play tomorrow were what eight years on back then. Some people may say it is the devil himself."
But now the devil could be retired by the nation he tormented most.
Register for free to continue reading
Registration is a free and easy way to support our truly independent journalism
By registering, you will also enjoy limited access to Premium articles, exclusive newsletters, commenting, and virtual events with our leading journalists
{{#verifyErrors}} {{message}} {{/verifyErrors}} {{^verifyErrors}} {{message}} {{/verifyErrors}}
By clicking 'Create my account' you confirm that your data has been entered correctly and you have read and agree to our Terms of use, Cookie policy and Privacy notice.
This site is protected by reCAPTCHA and the Google Privacy policy and Terms of service apply.
Already have an account? sign in
By clicking 'Register' you confirm that your data has been entered correctly and you have read and agree to our Terms of use, Cookie policy and Privacy notice.
This site is protected by reCAPTCHA and the Google Privacy policy and Terms of service apply.
Register for free to continue reading
Registration is a free and easy way to support our truly independent journalism
By registering, you will also enjoy limited access to Premium articles, exclusive newsletters, commenting, and virtual events with our leading journalists
{{#verifyErrors}} {{message}} {{/verifyErrors}} {{^verifyErrors}} {{message}} {{/verifyErrors}}
By clicking 'Create my account' you confirm that your data has been entered correctly and you have read and agree to our Terms of use, Cookie policy and Privacy notice.
This site is protected by reCAPTCHA and the Google Privacy policy and Terms of service apply.
Already have an account? sign in
By clicking 'Register' you confirm that your data has been entered correctly and you have read and agree to our Terms of use, Cookie policy and Privacy notice.
This site is protected by reCAPTCHA and the Google Privacy policy and Terms of service apply.
Source: Read Full Article