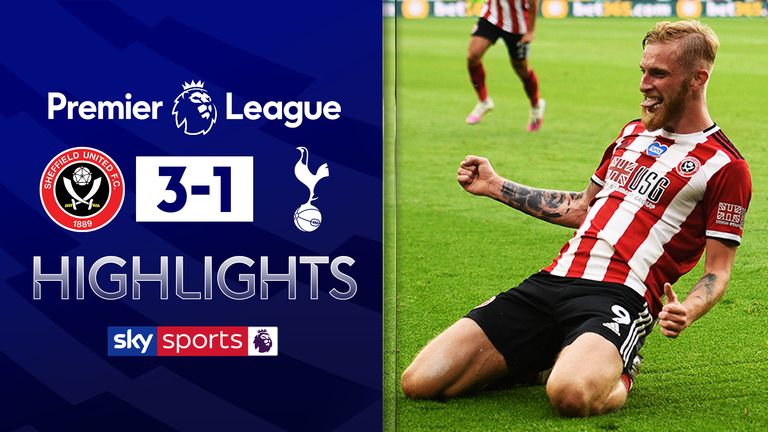 "I think what got lost in the check, when it's recommended that the goal is disallowed, is that the referee completely forgot about the advantage and could have given Tottenham a free-kick. I think that would have been the best decision. It would have softened the blow a little bit in that we would have still given them some advantage. But the law didn't help the referee. I'm not sure that's what it was set up for but that's how it is.
Spurs' ruled-out goal: 'Worst decision ever'
"It wasn't Michael Oliver's fault, it wasn't Chris Kavanagh's fault. There is no negotiation on the law. I just think it's unfortunate on this occasion that Moura was fouled. Oliver can only recommend that the ball struck Moura's arm and it's not a goal – the referee makes every other decision on the park. The referee has to think, 'Why did I stop play originally?'. It's all a learning process but the key issue is that the goal had to be disallowed. However you cut it, it could not be a goal?"
INCIDENT: On a yellow card, Oliver Norwood escapes further punishment after catching Heung-Min Son with his elbow.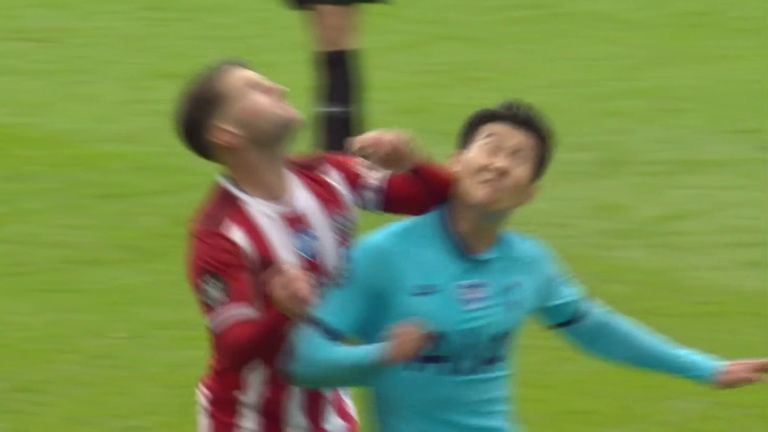 VERDICT: "I think he could well have had a second yellow for this. When the ball is in the air, he actually looks at Son. Whether the referee sees that, I don't know. He takes his eyes of the ball and looks at Son, and I think he's lucky not to get a second yellow card."
Man City 4-0 Liverpool
INCIDENT: City are denied a fifth goal in stoppage time as Phil Foden is adjudged to have handled the ball in the build-up to Riyad Mahrez's goal.
Man City-Liverpool player ratings
De Bruyne shows he is a cut above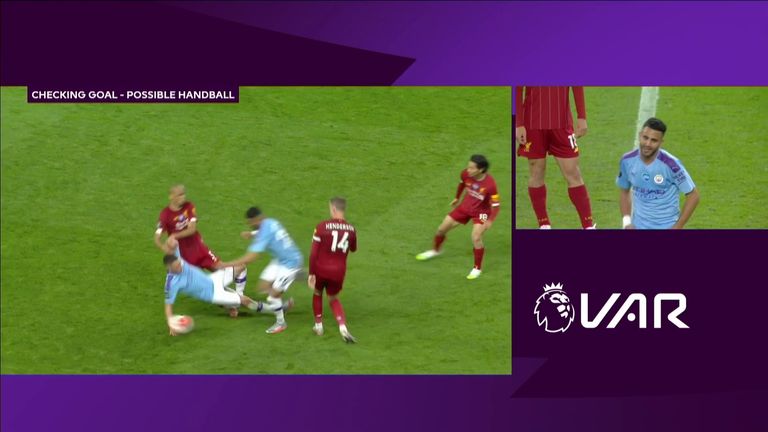 VERDICT: "It's incredible we have two in the same evening. It definitely strikes his hand, and the referee can do nothing about it. Once the VAR has seen it, and says he recommends not to give the goal, that's it. This is where we are now."
West Ham 3-2 Chelsea
INCIDENT: With the score at 0-0, Tomas Soucek scrambles in a goal for West Ham, but with Michail Antonio in an offside position and just in front of Kepa Arrizabalaga in the Chelsea goal, VAR rules the goal out. But was Antonio in Kepa's line of vision and interrupting with play?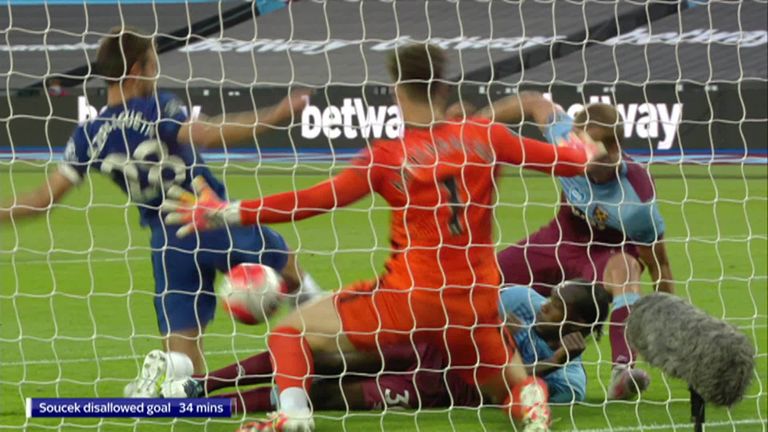 VERDICT: "It is correct, and it's not because he can't see, it's because Antonio is in his line of vision. Without doubt, Kepa has him in his line of vision, you can see that quite clearly. Even if he tries to dive forward, he can't, and therefore he has to be impacting on the goalkeeper and the goal is disallowed."
Source: Read Full Article