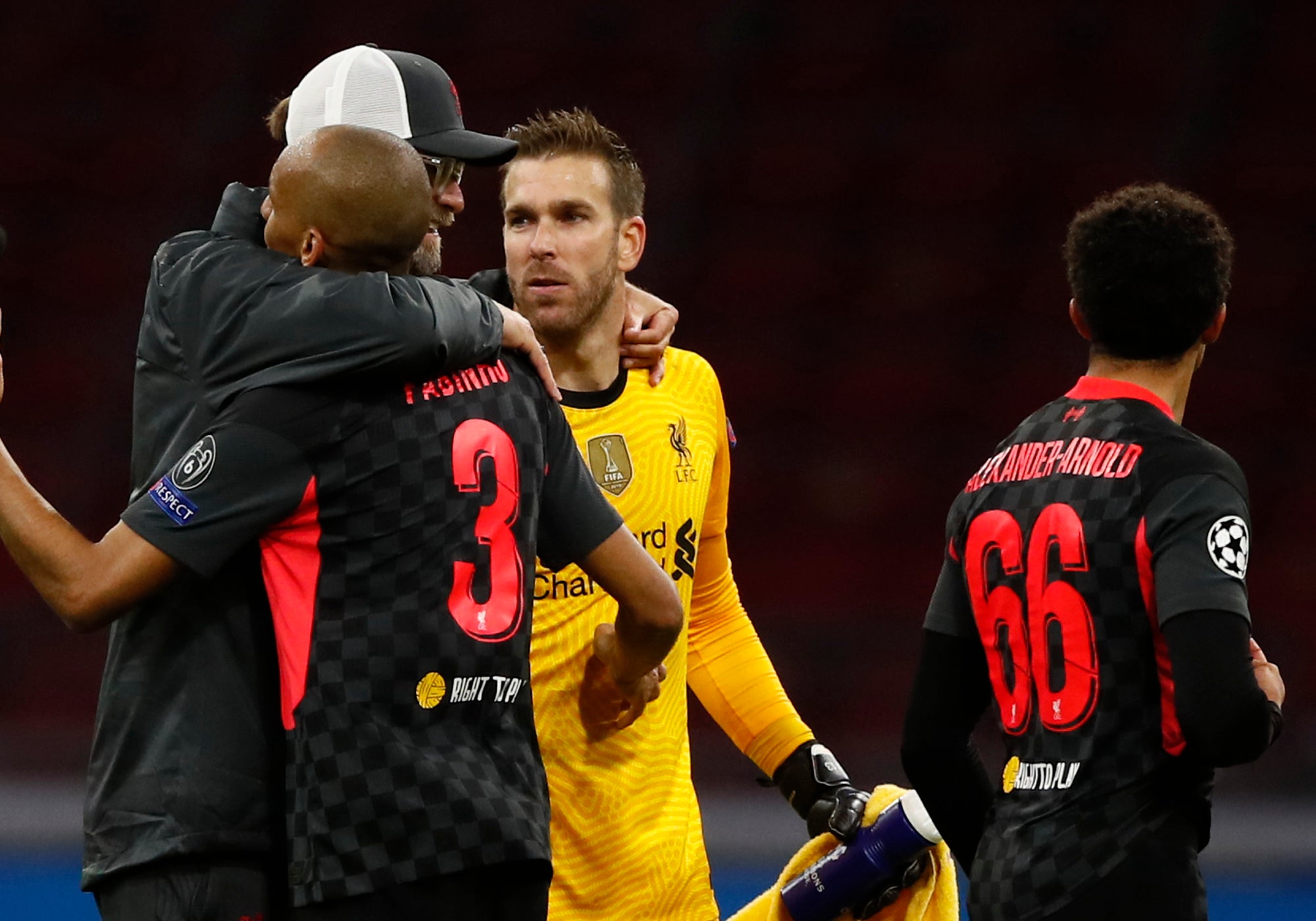 Klopp played down concerns about more injury worries, insisting Sadio Mane had been carrying a dead leg for a couple of days and that was the reason he had an ice pack on after being substituted.
Youngster Curtis Jones' full Champions League debut lasted just 45 minutes but that was because Jordan Henderson was not fit enough to play more than half a game.
"It was not the most easy-on-the-eye performance from both teams, both teams can play much better football," Klopp added.
"Pretty much the medical department made the line-up – and then you have to win the game and that is what the boys did and I think it was pretty much deserved.
"They had their moments but apart from that we were pretty dominant on a difficult pitch.
"It will not be on the front page of our history book but it is an important moment and I am pleased with that."
Ajax coach Erik Ten Hag felt his players wasted an opportunity against a Liverpool team missing Van Dijk and obviously not at their fluent best.
"It was a good team performance. We didn't score but we did have enough chances," he said.
"They (his players) had Liverpool around their finger for a while and we are very happy about that. Liverpool were fragile tonight but we didn't take advantage of that."
PA
Source: Read Full Article