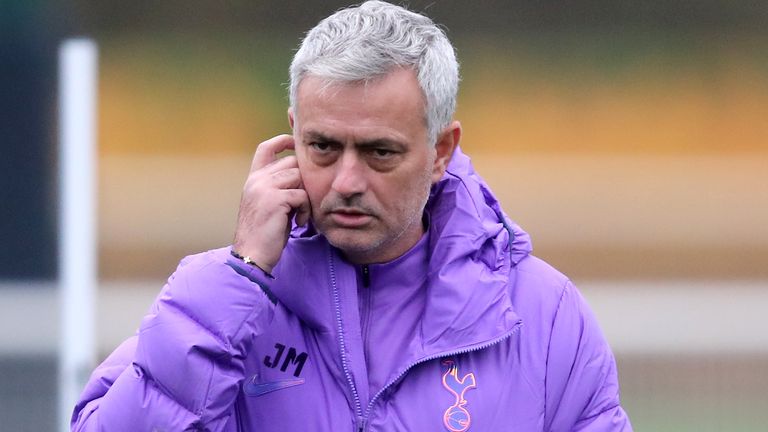 Tottenham manager Jose Mourinho accepts he was wrong to hold a personal training session with Tanguy Ndombele in a public park.
Mourinho was pictured taking a one-on-one training session with the midfielder on Hadley Common in Barnet, north London on Tuesday.
The session appeared to contradict government guidelines amid the coronavirus pandemic, which have advised citizens to only leave the house for "essential" purposes.
The Portuguese said: "I accept that my actions were not in line with government protocol and we must only have contact with members of our own household.
Source: Read Full Article