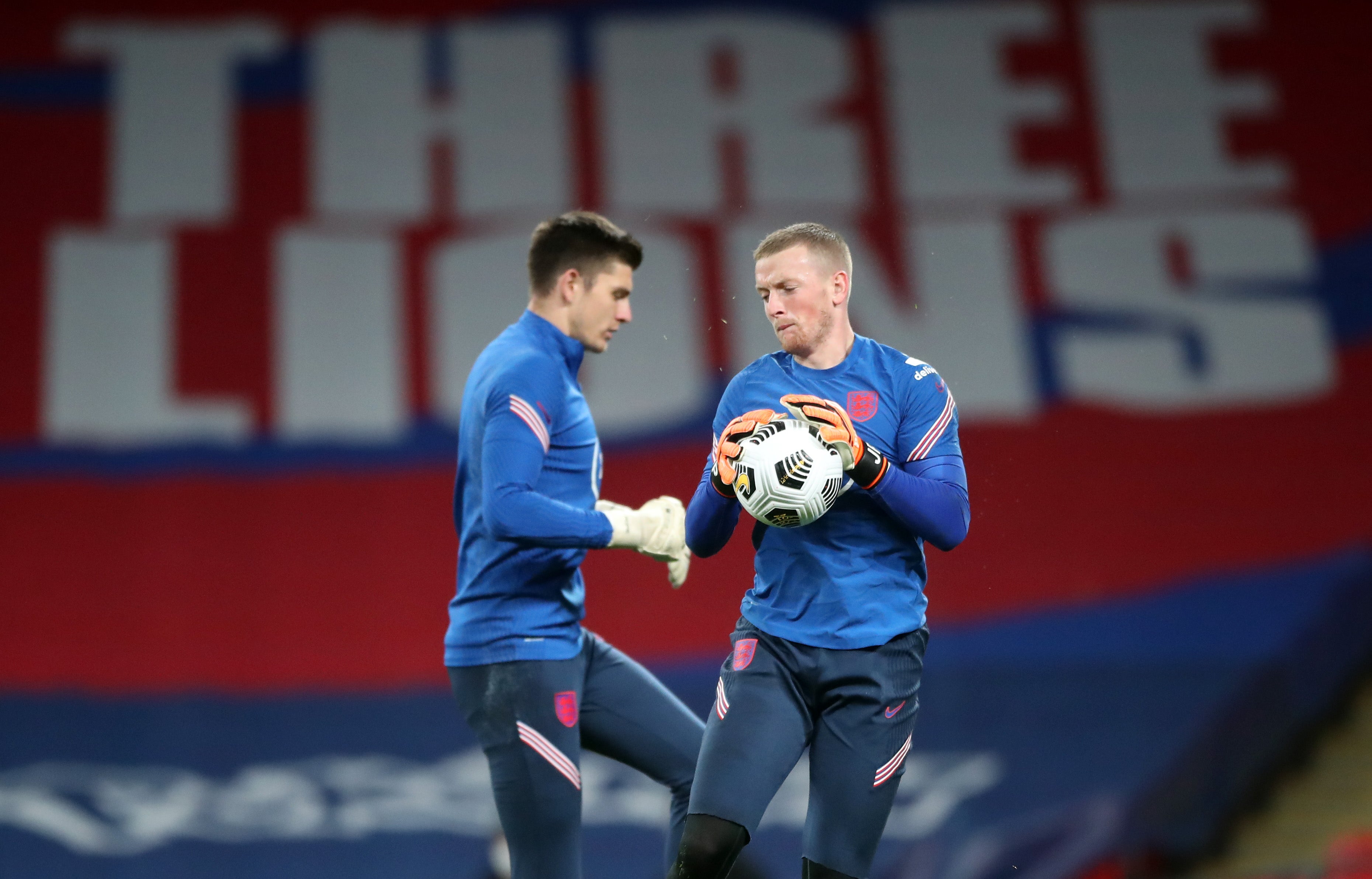 It's not just Pickford at risk. As Harry Maguire stomped off the pitch muttering "I got the ball" to himself following his red card, the distinct impression was of a man who needed a break, some time out of the spotlight. A Mediterranean holiday, perhaps. Maguire's centre-back partners Walker and Dier remain automatic picks too but seemingly out of muscle memory more than Premier League form. The selection of Trippier out of his comfort zone at left wingback over the past two international breaks suggests a manager not ready to step out of his own safe space.
All of this is not to say that Southgate is necessarily getting it wrong. Failing to foster unity has long been one of the sticks to beat England teams, most notably Fabio Capello's bored boys of Baden-Baden. The image painted is of a collection of stars who sat apart in their club cliques pushing food around their plate without access to simple pleasures like butter or ketchup, denied time with friends or family, and who ultimately underperformed at the 2006 World Cup. Southgate's England has an entirely different feel and he is understandably reluctant to release that intangible positive energy and identity. Successful international teams always build a persona, like the magical aura of Spain in 2010, the defiance of Greece in 2004, the ruthlessness of Germany in 1996, or the sheer joy of Brazil in 1970.
The question now, eight months out from Euro 2020, is whether he is prepared to take risks when the majority of international football happens in a relatively safe space for experimentation. In the documentary The Test which follows the Australian cricket team, head coach Justin Langer observes how Test cricket is different to other team sports. Earning a baggy green cap is immensely difficult primarily because there are no opportunities for cameos, no 85th minute substitutions. A Test cricket debut is played in a furnace. In football there are opportunities before the real thing: meaningless friendlies and barely meaningful Nations League games, gimme qualifiers and dead rubbers, myriad ways to test new combinations without fear of the consequences. Yet there are occasions when Southgate has given chances and then pulled back. How was it that after ripping through Liverpool and winning man of the match against Wales, Jack Grealish didn't earn a minute of competitive action in the two games that followed?
As England lie third in their Nations League group with a major tournament on the horizon, there are still a host of questions that need answering, many just from this international break. Why did they look better against Denmark with 10 men? Why did they carry more threat playing long to a leaping Dominic Calvert-Lewin than passing their way out from the back? How do you get the best out of Trent Alexander-Arnold, arguably England's most talented creator, playing in a right wingback position bursting with understudies?
Oddly it felt like defeat to Denmark held more positive learnings than the wins over Wales and Belgium that preceded it. Conor Coady and Tyrone Mings looked like something close to a reliable centre-back partnership, Kalvin Phillips and Declan Rice were assured, Reece James and Mason Mount both impressed. Here it was the stalwarts of the 2018 World Cup who made crucial errors and the fresh blood which seemed most likely to make amends, but whether they continue to get opportunities remains to be seen. At times Southgate can seem loyal to a fault, and the irony is that he might need to break the bonds of Russia to repeat them.
Source: Read Full Article