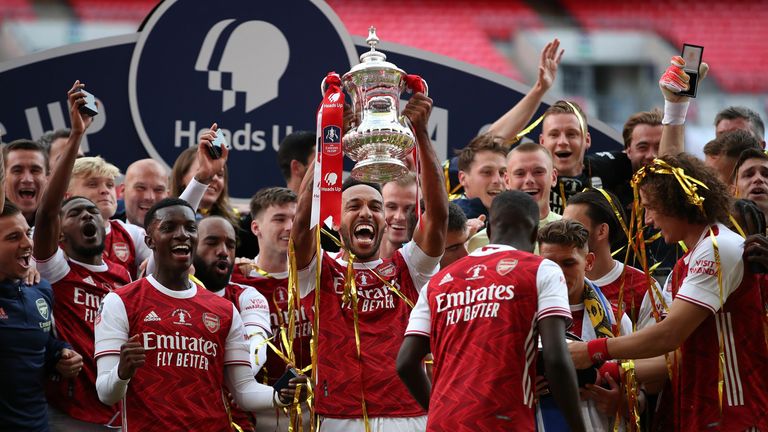 FA Cup replays have been scrapped for the 2020-21 season, the Football Association has confirmed.
In a statement released on Thursday, the FA said the decision had been made "to assist in easing pressure on the football schedule and to ensure that domestic competitions can still be delivered".
Football fixtures – by date and competition
All the football live on Sky Sports
Latest Sky Sports channel offer
The FA Cup will also be less lucrative for clubs next season, with the overall prize fund returning to the same level as the 2017-18 campaign "due to the financial impact of the COVID-19 pandemic".
The winners will receive £1.8m, down from £3.6m in the 2019-20 season.
Source: Read Full Article