"To be honest, I was just like 'f***, I'm stuck'. I was bricking it."
As the floodlights blinked and an eerie silence swept every major stadium across Europe, not all of England's best young footballers were confined restlessly to their homes. In fact, for some, as the coronavirus pandemic paralysed life as we know it, a select few players on loan or permanently overseas were suddenly left feeling stranded.
"I was talking to my club [in England], to the loans manager, and my agent, but none of us were getting a straight answer," one youth international told The Independent on condition of anonymity. Despite the UK being forced into lockdown, and there being no football on the horizon for the foreseeable future, the player's club was refusing to allow any foreign players to return home.
Download the new Independent Premium app
Sharing the full story, not just the headlines
"The season had stopped, I'd already been there for two weeks, just waiting. Eventually, it took my club phoning them up again and saying 'look, we're bringing him back right now'. Within 10 hours, they'd booked a flight."
For other English players abroad, the process of realising the danger sweeping across Europe came in slow waves. "At first, the players almost thought about it as a joke," says one.
But steadily, as teammates began sharing WhatsApp pictures from their home countries, of empty shelves and horror stories, the threat pierced players' insular bubbles.
Jonathan Panzo, a former Chelsea graduate and England U17 World Cup winner, was on loan at Cercle Brugge when a friend began describing the severity of the outbreak in Italy. "He was showing me videos of the shops, the empty streets," he says. "I don't think the players took it that seriously at first, but he knew what was starting to happen. My main worry was just to get back home, back to our families."
The Belgian League was postponed and, with flights petering out and uncertainty over travel restrictions, Panzo booked a ticket home at the earliest opportunity.
"A few days after I got back, we got told that the club doctor had tested positive for it," he continues. "That's when I knew how serious it was and that it was close. I had to stay indoors, isolated, and the players who hadn't already left [the club] couldn't go back home."
After Panzo returned, his close friend Callum Hudson-Odoi became the first Premier League player to publicly confirm they had contracted the virus. "I was a bit scared, seeing someone that close to me getting it, it all felt very real."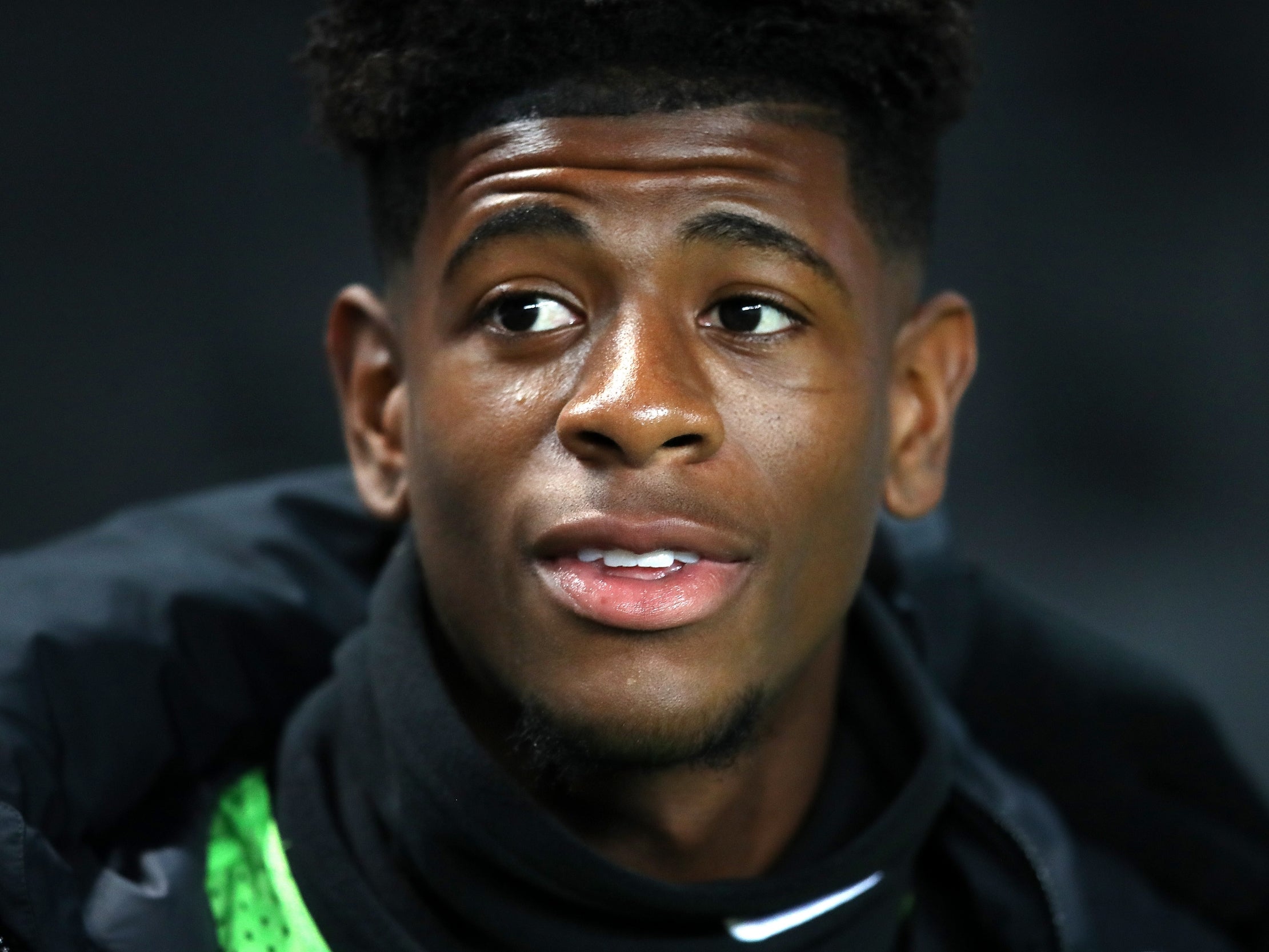 However, getting home wasn't an easy decision for many players. By the time one was returning, the country's number of confirmed cases had risen to over 20,000. "I was mentally preparing not to be able to come home for two months. I was in two minds about coming back at all because I was worried that I could catch it on the plane and give it to my family," he says. "The airport was empty, it was just staff wearing masks and gloves. It was mad. It was like something out of World War Z."
In all likelihood, the pandemic means some of those English players on loans abroad may never return to those clubs at all. With seasons still shrouded by uncertainty, it represents the longest period without play since many became full time in academies, and could well scupper the opportunity to earn a high-profile move next season.
"It's upsetting and frustrating," says Panzo, who was supposed to be joining up with England's U21 squad. "Obviously health always comes first but I'm still gutted. Football being over is just a down."
For Panzo, that fate has already been sealed. Last week, the Jupiler Pro League became the first to cancel its season entirely. The next time the 19-year-old returns to Belgium, it'll simply be to say his goodbyes and clean out his flat.
"Everyone is still in shock," he says. "I was just speaking to a friend who's out of contract at the end of the season. We've got no idea what's going to happen. It's just crazy."
Source: Read Full Article