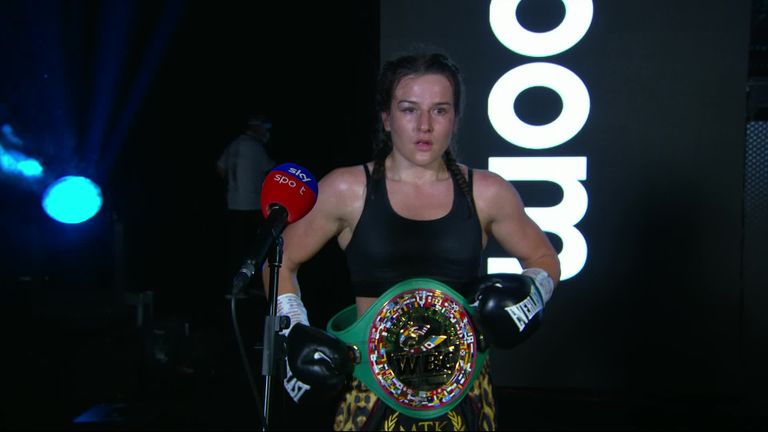 Chantelle Cameron has warned she knows what Katie Taylor "struggles with" and knows how to make her "crumble".
Undisputed lightweight champion Taylor headlines a triple-header of women's world title fights on Saturday November 14, live on Sky Sports.
Taylor defends her titles against Miriam Gutierrez, Terri Harper's WBC super-featherweight belt is on the line against Katharina Thanderz, and Rachel Ball meets Jorgelina Guanini for the vacant WBA bantamweight title.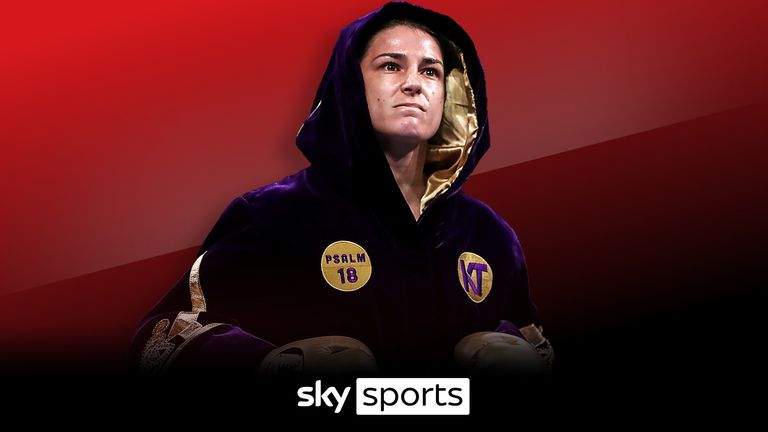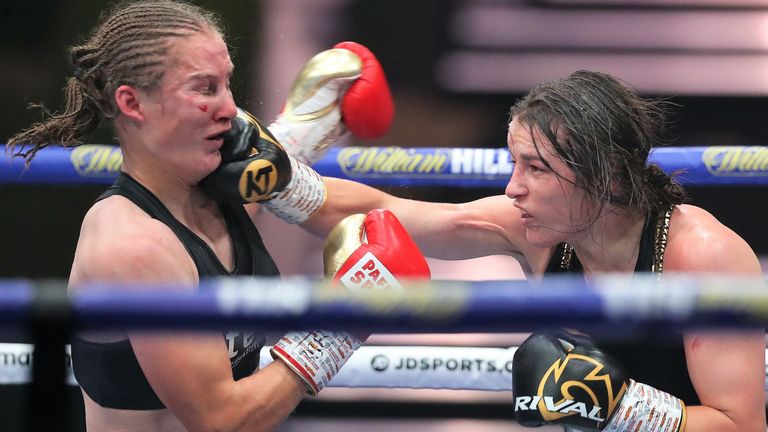 Undefeated Cameron completed her own world title dream last month and has immediately set her sights on ending Taylor's reign, telling Sky Sports: "I've seen her weaknesses. My strengths are her weaknesses so, style-wise, it is a great fight for me.
"It would obviously be my toughest fight, it wouldn't be easy.
"But I'm younger than her, I've got more hunger – I'd just outwork her and outpower her. That's what she struggles with.
"I've been seeing [her weaknesses] with different opponents.
"She doesn't like pressure. She stands there to have a fight but she isn't very powerful.
"She has massive hand speed but she can't overpower me or outwork me. She wouldn't handle that and will crumble."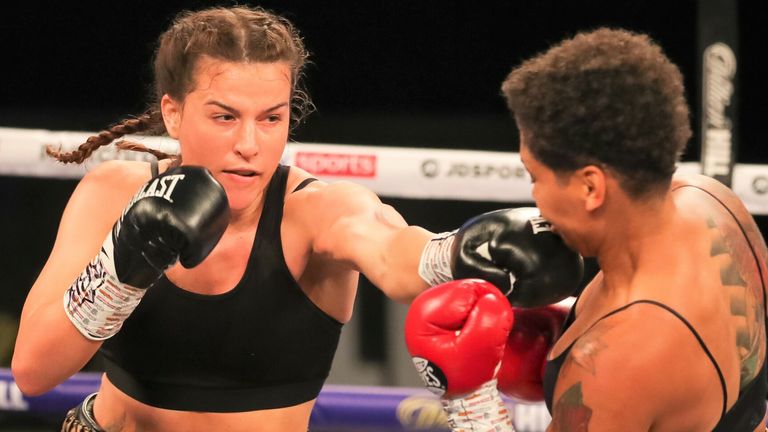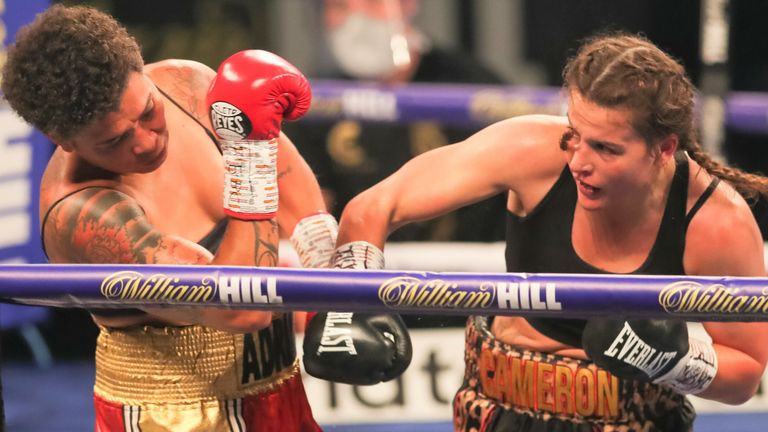 Northampton's Cameron is unbeaten in 13 and beat Brazil's Adriana Dos Santos Araujo to pick up the WBC super-lightweight title.
"I said all along that I only moved to super-lightweight because Katie was so busy that I wasn't getting a look-in," Cameron said.
"I grabbed a world title instead of hanging around. I didn't want to miss an opportunity.
"Katie is the dream fight for me. She's got all the belts, and I want all the belts.
"She's the woman to beat and I'm very capable of beating her.
"Everybody is in line to fight Katie. If I got the fight, it would be a dream come true."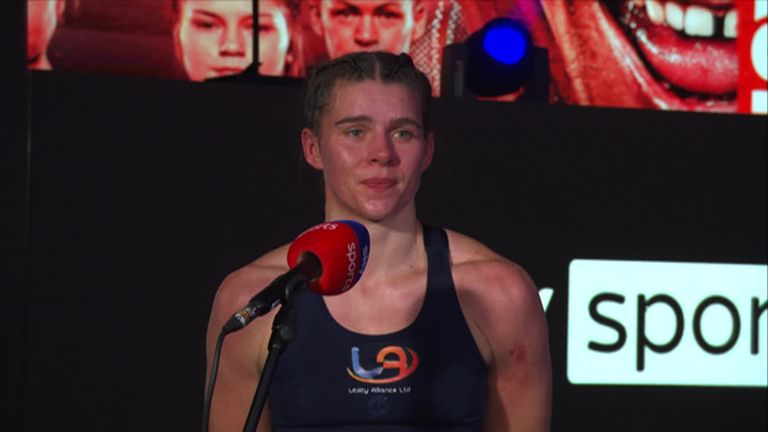 Life as a female in boxing
The 29-year-old has emerged as one of Britain's top talents during an exciting era for women's boxing.
Cameron told Simply Takeout: "When I first went into the gym, all of the men were like 'oh my god she's a girl, she's not going to be good at boxing'. But once they saw my talent, and I proved that gender didn't matter, they treated me as an equal.
"As a woman it's a lot harder to get sponsors, everyone wants to invest in men. When you know someone believes in you enough to invest in you, it helps you believe in yourself too. And you know that you want to make them proud and you know that your worth their investment."
Watch Katie Taylor, Terri Harper and Rachel Ball in world title action this Saturday, from 7pm on Sky Sports.
Source: Read Full Article